Senate Will Look for 'Any Hint of Collusion' between Trump and Russia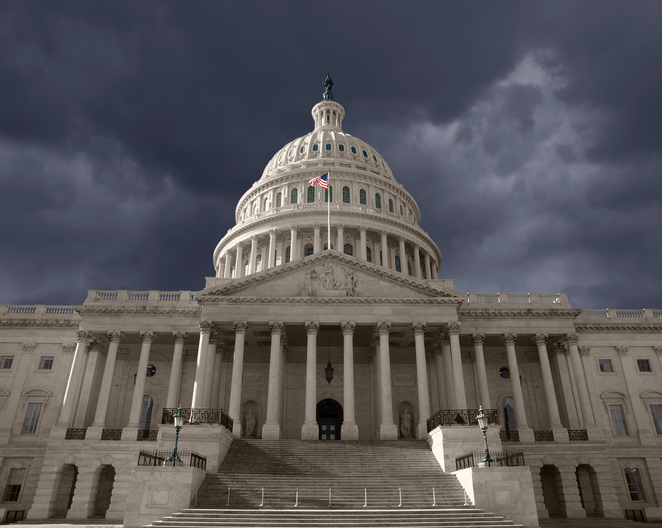 The question of alleged Kremlin collusion with the Trump campaign is "still open," the head of the Senate Intelligence Committee said Wednesday.
The investigation is ongoing, Sen. Richard Burr (R-NC) told reporters in an update of the Senate panel's investigation into Russian interference in the 2016 election. "The committee continues to look into all evidence to see if there was any hint of collusion," Burr said.
There was definitely an attempt to interfere, according to a formal assessment by the U.S. Intelligence Community. Officials concluded with "high confidence" that Russian President Vladimir Putin ordered a cyber and influence campaign aimed at interfering in the United States election and boosting Donald Trump's chances.
"Russia's goals were to undermine public faith in the U.S. democratic process, denigrate Secretary [Hillary] Clinton, and harm her electability and potential presidency," the report released in January stated. "We further assess Putin and the Russian Government developed a clear preference for President-elect Trump. We have high confidence in these judgments."
Burr said there is general consensus among committee members and staff "that we trust the conclusions" of the IC assessment. "But we don't close our consideration of it in the unlikelihood that we find additional information through the completion of our investigation," he said.
Burr said there is "more work to do as it relates to collusion, but we are developing a clearer picture as to what happened."
He told reporters that the committee hopes to soon "reach some definite conclusion," but that "we're not there yet." Neither Burr nor committee vice chair, Sen. Mark Warner (D-VA), would put a timetable on the investigation.
Burr and Warner both emphasized that Russian interference is an ongoing concern and not constrained by elections or to the United States. The committee is looking at Kremlin influence and disinformation operations during its investigation and Warner noted that both the U.S. and its allies "need to be on guard" regarding Russian active measures.
"The Russian intelligence service is determined, clever, and I recommend that every campaign and every elected official take this very seriously," Burr said.
Warner said there is no evidence any vote tallies were altered during the 2016, but that Kremlin-linked hackers did try to test the vulnerabilities of election systems in 21 states.
The committee is also taking a close look at the role top social media companies played in the election controversy. In September, Facebook said that $100,000 was spent on about 3,000 ads over a two-year period, from June 2015 to May of 2017, that were connected to about 470 inauthentic accounts likely operated out of Russia. The ads were designed to stoke tensions during the 2016 campaign.
And last week, Twitter released some initial findings of its internal investigation. About 200 accounts were identified that appear to be associated with the Russian-linked accounts that Facebook identified as purchasing ads. Twitter also revealed that Russian state-owned media company RT spent $274,100 on U.S. ads in 2016. After meeting with Twitter representatives, Warner had called the company's presentation "deeply disappointing" and said it showed an "enormous lack of understanding" about the seriousness of the issue.
The Senate Intelligence Committee probe into Russian interference is one of several on Capitol Hill. The Justice Department's special counsel investigation led by former FBI Director Robert Mueller is also looking into the meddling as well as possible coordination with the Trump campaign.
Burr said since January, the committee has already conducted over 100 interviews, with 25 additional interviews scheduled for the rest of October. Over the next few weeks, the committee plans to hold public hearings with Trump's personal attorney Michael Cohen and with the heads of social media companies.
Mackenzie Weinger is a national security reporter at The Cipher Brief. Follow her on Twitter @mweinger.