Kremlin Surely Gleeful Over Indictments, Former Spies Say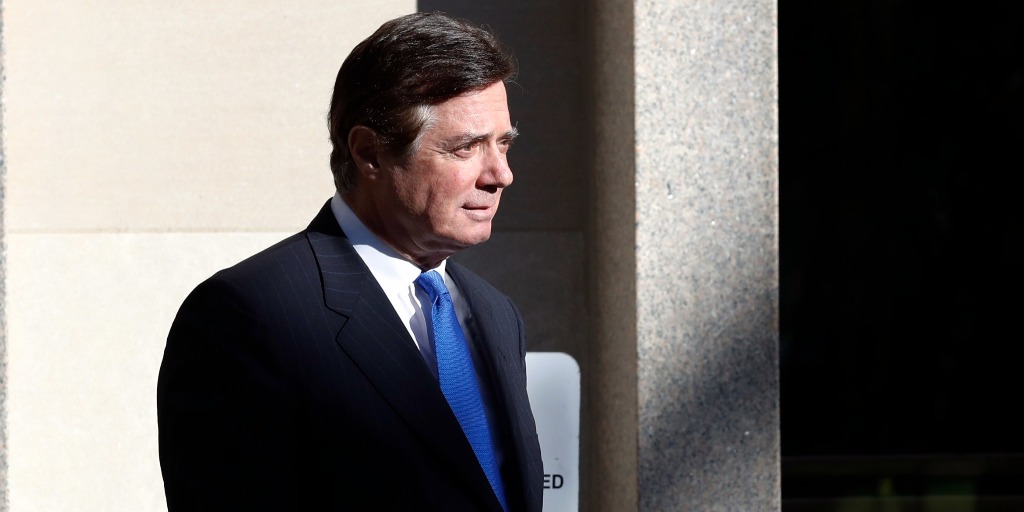 The Kremlin is likely celebrating the indictment of President Donald Trump's former campaign manager and the guilty plea by another campaign adviser, according to former intelligence officials.
That's because the news out of Washington on Monday plays directly into Moscow's desire to sow chaos and distrust in the United States at home and abroad, they told The Cipher Brief.
"I think there will be considerable glee in Russia," former Acting CIA Director Michael Morell said. "To the Russians, this will be seen as just the latest evidence of the havoc that they helped bring upon the United States."
Both Paul Manafort and his longtime business partner, Rick Gates, pleaded not guilty to the 12-count indictment against them that leveled charges, including money laundering and acting as an unregistered foreign agent for Viktor Yanukovych, the former Putin-backed president of Ukraine who was ousted in 2014.
And George Papadopoulos — named by Trump as one of the five people counseling him on foreign affairs in March 2016 — has been cooperating with investigators, according to the plea agreement. He admitted to lying to FBI agents about contacts he had with individuals he thought had ties to the Russian government.
Russian President Vladimir Putin "is certainly pleased about Russia's prominent role in tying our political process in a Gordian knot," said Daniel Hoffman, a former CIA chief of station.
"It's as if the Russians purposely injected our democratic process with a virus — a smoke filled, alleged conspiracy with elements of the Russian government," he said. "Through covert and directly attributable influence operations, Russian intelligence will likely seek to portray today's indictments as having cast a dark shadow over the administration."
"It seems to me, and to a lot of other people, that Mueller plans to use these indictments to try to leverage Manafort and Gates to share with him anything that they might know about the bigger questions," Morell said.
Manafort's indictment does not make reference to the Trump campaign or address questions of coordination between Moscow and the campaign, but it does allege the criminal conspiracy continued through February 2017.
"Knowing Bob Mueller, having worked with him, he's very careful," former Acting CIA Director John McLaughlin told The Cipher Brief. "We used to have discussions about evidence, and his standard for evidence is very high. So when he arrives at a piece of evidence, he's checked it 12 different ways."
With the Papadopoulos court papers, this marks the second documented evidence of Russia reaching out to the Trump campaign to signal their willingness to help, McLaughlin noted. The first was the June 2016 meeting that occurred after Donald Trump Jr. eagerly accepted help connected with what he was explicitly told was the Russian government's effort to boost his father's campaign. That meeting was attended by Manafort.
"We have two documented examples of Russia at some official level reaching out to the Trump campaign and offering assistance against Hillary," McLaughlin said. "What we don't have is hard evidence of how the Trump campaign responded." He added that while Trump Jr. can perhaps "plead naiveté or a lack of experience," Manafort really can't given his background as a political operative in the U.S. and in Ukraine.
The indictment, which was focused on financial and tax-related concerns, also raises another significant question given the lack of information the public has concerning Trump's own financial dealings. "If there's anything in his tax returns of comparable impropriety, Trump then has a vulnerability separate from the issue of collusion," McLaughlin said. "Notice how many 'ifs' I have there — but that just hangs there as a question, we don't know."
Overall, McLaughlin said, the news out of Washington on Monday does impact U.S. national security.
"This is yet another indication of disarray at the heart of the world's superpower, which is another reason for people to be concerned about our staying power, predictability and reliability," he said.
And the focus on the political ramifications "continues to blind us to all to the much bigger questions about Russian interference in the election – that is, how do we protect ourselves going forward, and how do we deter Vladimir Putin and others from doing this in the future," Morell said.
"Those are the two most important issues, and while some in the administration and Congress are working on those issues, there is nowhere near enough attention on them, largely because this issue has become so politicized," he added.
Former Director of National Intelligence James Clapper said the "profound threat to our very system" from the Kremlin is ultimately "more important than collusion, whether there was collusion or not."
"The collusion business — that will all work out, that will pan out somehow," Clapper said Monday night at the inaugural event for George Mason University's Michael V. Hayden Center for Intelligence, Policy, and International Security. "But the bigger threat that the American public has got to be aware of is the threat posed by the Russians who are bent on undermining our system. They are not our friends."
Steven Hall, a former senior CIA officer who retired in 2015 and spent much of his career overseeing intelligence operations in the countries of the former Soviet Union and the former Warsaw Pact, told The Cipher Brief that the narrative given in the Papadopoulos court papers bears "many of the hallmarks of a Russian intelligence operation."
Among the elements that struck him as "indicative of Russian tradecraft," Hall said, were the targeting of a mid- or low-level official, the initial use of a cut-out in the London professor, and the initial "believable reason, a cover for action" with the meeting between the professor and target to try to promote U.S.-Russian ties if Trump were to be elected. Then, it slightly escalated "down a slippery slope" with potential offerings of meetings with Russians in power, either in the Ministry of Foreign Affairs or connected with Putin.
"Then, in late April, there's a shift — an important shift," Hall said.
According to the court documents, Papadopoulos was told that the Russians possessed "dirt" on Democrat Hillary Clinton in the form of "thousands of emails" on April 26, 2016, long before it became public knowledge.
Morell said that Papadopoulos' court papers show as early as April 2016, "at least some in the Trump campaign knew that the Russians had damaging information on Secretary Clinton, via illegally acquired emails, and thought it a good thing."
"It also shows that, at least, Papadopoulos felt so at risk that he lied to the FBI about an important aspect of the conversations he had about the issue. All of this is not evidence of collusion, mind you, but it sure is another example that there is plenty to investigate," Morell added.
John Sipher, who retired in 2014 after a 28-year career in the CIA's National Clandestine Service, said the indictment and information about Papadopoulos suggests "the Mueller team has a great deal more information."
"I don't think that Papadopoulos is the key figure in possible collusion between the Trump team and Russia, but he was clearly being pursued for recruitment by the Russian intelligence services," he said. "Almost everything about the FBI information reads like a classic recruitment effort. Real diplomats do not act like those who were in touch with Mr. Papadopoulos."
According to Hall, "if you look back over the whole development of Papadopoulos — in Russian terms, looking at him as a potential cooperative contact or even more inside the Trump campaign — it starts off as they always do, very innocuous, very explainable, very reasonable."
"And then you end up with, 'Oh, and by the way, we want to meet up with you in Moscow because we have dirt on Hillary Clinton.' To me, that all hangs together as the story of how the Russians were attempting to get inside the campaign, provide 'dirt' and influence all at the same time," he noted.
Now, Hall said, the key question is: "How high up in the Trump team did the 'dirt' offer go, and how high was it seriously entertained?"
The Kremlin is "probably celebrating" the Manafort news because "a senior campaign official was indicted for corruption" — a narrative Putin will seek to twist to his advantage in the run-up to Russia's upcoming 2018 presidential election, according to Hoffman.
"Putin will emphasize this case highlights how corruption is prevalent all over the world including in the U.S.," Hoffman said.
According to McLaughlin, the guilty plea and indictment revealed Monday "did not significantly advance the case there was some kind of unassailably proven collusion between the Trump campaign and the Russians." But, he said, "it adds more suspicion on that score."
"It tells us one side of the story — that the Russians were trying to collude. It doesn't tell us, yet, what the Trump campaign did in response. But it sheds more light than anything we've seen up to now," McLaughlin said.
This piece was updated to include later comment from James Clapper and John Sipher.
Mackenzie Weinger is a national security reporter at The Cipher Brief. Follow her on Twitter @mweinger.