No Proof ISIS Behind Vegas, No Problem for its Followers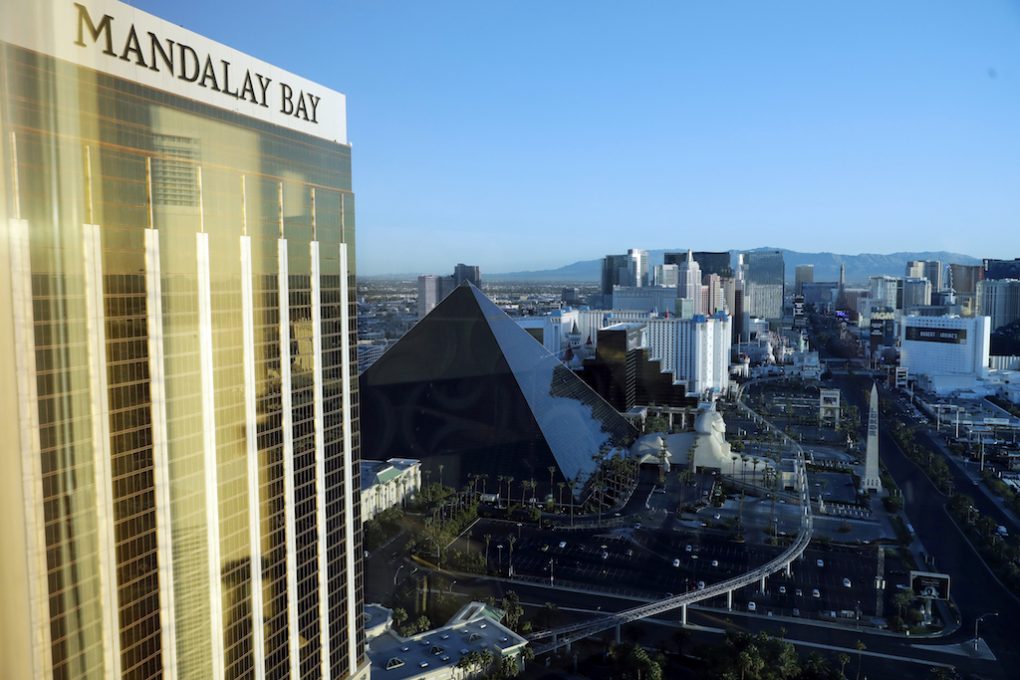 Extremist followers of ISIS cheered the Las Vegas attack, after the so-called Islamic State claimed responsibility for Sunday's massacre, though the group offered no proof and U.S. officials have denied any connection.
"The Islamic State supporters on social media accepted it uncritically and were extremely happy," said Bill Roggio, Managing Editor for The Long War Journal, who follows these message boards closely.
Their reaction shows ISIS followers believe the terrorist group over the word of Western officials, showing the uphill task of counterterrorist officials in rooting out the global ideology, even as ISIS is losing territory on the battlefield.
"Many of its followers will take the group at its word," Lieutenant Colonel Bryan C. Price, Director of the Combating Terrorism Center at the U.S. Military Academy, told The Cipher Brief.
By taking them at their word, this could "prove to sympathizers that they should carry out attacks of their own," said Herbert Tinsley, a researcher with the University of Maryland's National Consortium for the Study of Terrorism and Responses to Terrorism. This could be an impetus to "those who are waiting for a proper impulse or example before they try to commit their own attacks."
On the other hand, former CIA Acting Director Michael Morell said, "As ISIS loses more and more of its caliphate, it is also starting to lose its brand as the invincible vanguard of a great apocalyptic war between Muslims and non-believers. In an effort to hold onto that brand, it took credit for yesterday's attack. Everyone sees that, and that creates an impression of weakness."
Price said he agrees it is "a sign of weakness," but "just because it ends up being false doesn't mean that is a strategic communications loss for the group."
ISIS claimed responsibility via its semi-official news agency Amaq on Monday morning. The group said the man police have identified as the likely shooter, 64-year-old Stephen Paddock of Mesquite, Nevada, was a "soldier of the Islamic State" who converted to Islam months ago.
The FBI and Las Vegas sheriff's department said they have no evidence that links the massacre to ISIS. And many point to the fact that Islamic State has not released any video of the shooter pledging allegiance to the group or a selfie showing some kind of ISIS paraphernalia as further evidence that the claim of responsibility is false.
Still, "ISIS adherents and supporters, many of whom know of ISIS only via the virtual world online, will likely believe ISIS' claims," said Carol Rollie Flynn, the former Associate Deputy Director of the National Counterterrorism Center.
Moreover, said Flynn, "It is likely that as ISIS loses more of its territory, the organization will continue to try to portray itself as a robust organization with global reach, including making claims of responsibility for attacks in which it played no role."
By June this year, ISIS had lost more than 60 percent of the territory it controlled in Iraq and Syria in January 2015, according to IHS Conflict Monitor. ISIS's de facto capital in Syria, Raqqa, will likely fall soon – with around only 10 percent of the city still in ISIS hands. The group's other de facto capital in Iraq, Mosul, was liberated in July.
ISIS has made false – or at least unproven – claims in the past. After President Donald Trump called a shooting at a casino in the Philippines earlier this year an "act of terror," ISIS issued a statement claiming responsibility. Philippine authorities claimed the man behind the shooting was a disgruntled gambler who was heavily indebted to the house. Last month, ISIS claimed to have smuggled explosives into the Charles de Gaulle airport in Paris, causing a security alert to go off, when, in fact, the culprit behind the security alert was an angry passenger.
ISIS has not in the past made false claims to an incident of such magnitude as the Las Vegas shooting, which left more than 50 dead and more than 500 injured.
"It is ultimately damaging to the group to take credit for attacks that they had nothing to do with, as it undercuts their credibility, even with their followers," said Morell.
Tinsley echoed that, noting that some of the group's ability to reach current ISIS sympathizers who may be contemplating carrying out attacks "rides on positive confirmation."
"A false claim that can be proven as false may make Islamic State look foolish and desperate."
But Roggio at The Long War Journal said that may be true of potential recruits with some radical sympathies, but not of the true believers who live in a "media bubble."
For ISIS, "it's a win either way," he said.
Kaitlin Lavinder is a reporter at The Cipher Brief. Follow her on Twitter @KaitLavinder.
Wilson Dizard contributed to this report.