NATO, U.S. Take Hard Look at Readiness for Fight in Europe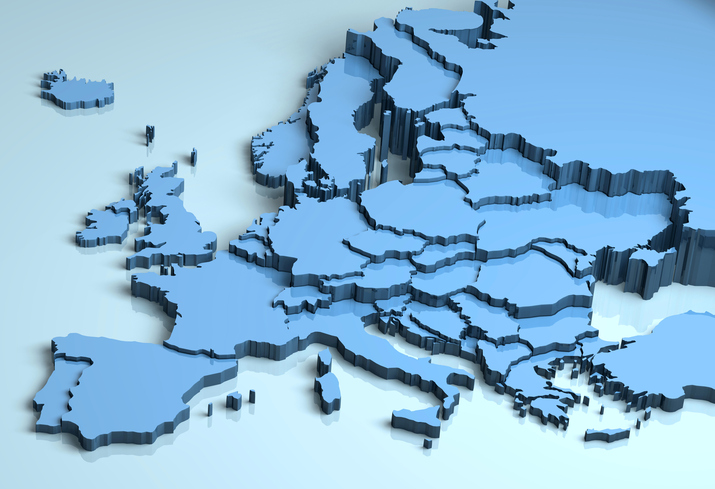 One of Russia's largest military exercises begins today – and it's targeted toward the West. Zapad, which literally means "West" in Russian, is a recurrent exercise held in Russia's western and central districts. The last one was in 2013, just a year before Russia invaded Crimea. This year's exercise could see up to 100,000 Russian and Belarusian troops training for potential conflict with the West. So, is Europe prepared? The answer is, kind of.
Since Russia's incursions into Crimea in 2014 and Georgia in 2008, Europe and the U.S. have been acutely aware of the need to train for conventional warfare. The problem is, for more than two decades, the U.S. and NATO have placed most of their resources in counterterror and counterinsurgency training.
"NATO and U.S. NATO forces have in the last 15 years since 9/11 retooled heavily, and not just materially but psychologically… to fight the counterinsurgency and conflicts other than major conventional war," retired Brigadier General Peter Zwack, who was the U.S. defense attaché to Russia from 2012-14, told The Cipher Brief.
Jim Townsend, the Deputy Assistant Secretary of Defense for European and NATO Policy during the Obama Administration, explained that with the fall of the Berlin Wall and collapse of the Soviet Union in the early 1990s, the Cold War appeared over and the U.S. and its allies had to figure out what new threat environment they faced.
After a decade of smaller conflicts like the Persian Gulf War in 1991 and the Kosovo War in 1998-99, the answer came in earnest on September 11, 2001, when al Qaeda terrorists flew planes into the World Trade Center and Pentagon, killing thousands of people.
After 9/11, the U.S. decided, "our fighting is not going to be high-end against a peer; it's going to be dealing with counterterrorism," Townsend, who is now a senior fellow at the Center for a New American Security, told The Cipher Brief.
There was a "dismantling of the Cold War structure," he said. "We redid our force structure in terms of brigades, battalions, corps… tanks and B52s, all that stuff was put on the back shelf."
And the same goes for NATO. "NATO began to shape the force structure of all the other allies to be light, to be strategic and be able to move out of Europe to other places to take on the fight [against terrorism]," he said.
But then, 2008 happened. Russia – an all but forgotten adversary in the age of the war on terror – invaded Georgia, a European country that had declared independence from the Soviet Union in 1991. Russia now occupies Georgia's Abkhazia and South Ossetia regions.
Georgia was the "trigger," said Latvia's defense attaché to the U.S. Colonel Dzintars Roga. That's when we saw that Russia is "doing not what they are saying," he told The Cipher Brief. So Latvia decided to put more attention on training its National Guard units for conventional warfare, he said. But the professional armed forces couldn't follow suit, because they were heavily committed to NATO missions dealing with counterinsurgency, said Roga.
Then, 2014 happened – Russia invaded and annexed the Ukrainian territory of Crimea, causing an international uproar – forcing Latvia to "allocate the time" to look at conventional training "more seriously," Roga said.
"When Crimea happened, we were absolutely flat-footed," said Townsend, who was serving in the Obama Administration at the time. The NATO Wales Summit in September 2014 was supposed to be about how NATO should retool post-Afghanistan. Instead, it turned into "oh my God, we have got to retool ourselves to handle a fight in Europe," Townsend said.
The U.S. and NATO both "haven't really exercised as a complete military in a long time," said Zwack, who is now a senior fellow at the Institute of National Security Studies at the National Defense University. "So all of us are having now to respond to what you would call a more conventional military aspect of the type that we were dealing with in the Cold War."
How are the U.S. and NATO refocusing?
U.S. Army Chief of Staff General Mark Milley has made readiness of the total army his number one priority. At a U.S. Army Reserve Command Senior Leader Conference in April 2016, Milley said that since 2005, Russia's external behavior and foreign policy showed it is becoming an aggressive power.
"No one has seen aggressive foreign policy by any country in Europe for 70 years where armies, or surrogate armies, have crossed the borders of sovereign, independent countries," he said. "That is a big deal. It's got everybody's attention now. Ten thousand years of recorded history tells us that aggression left unanswered leads to more aggression."
Therefore, the U.S. is putting more money into things like its premier training centers – Fort Irwin in California, Fort Polk in Louisiana, and Hohenfels in Germany.
"It's been about five years since the Army adjusted its training regime to place greater emphasis on high intensity combined arms operations along with lower end counterinsurgency training," retired Lieutenant General Guy Swan told The Cipher Brief.
Swan said that additional funding is now going to the Decisive Action Training Environment for brigade-level training rotations that "had been lower priority in past years."
European countries are shifting more resources to this kind of conventional training as well. Latvia's biggest military base in Adazi, for example, is getting a major upgrade. Col. Roga said, "When I visited [Adazi] in July this year, I was surprised at how the base looks like, because I was a commander in this base in an infantry brigade, I left in 2013, and now in a 2017 visit I couldn't recognize it – how many soldiers [and] equipment we have."
NATO is also refocusing on readiness, with major readiness initiatives coming out of both the Wales and Warsaw summits. In addition, NATO is "beefing up" its intelligence capabilities, said Townsend, and it's looking at how to move allied militaries quickly throughout Europe, in case of an attack.
This year, four NATO member states deployed troops to the Baltics and Poland on a rotational basis. And further south, NATO is increasing "air and maritime defensive activities in the Black Sea region," Romanian Ambassador to the U.S. George Cristian Maior told The Cipher Brief. "For instance, the recent Saber Guardian exercise brought together in Romania over 25,000 troops from over 20 allies and partners, which trained for a wide range of defensive actions," he said.
"NATO is very very busy right now trying to very quickly get stronger and better in terms of this ability to fight in Europe," Townsend said.
But that doesn't mean that NATO is reverting to a total Cold War mentality. Rather, it's more of a "morphing," said Townsend, where Europe and the U.S. have to "race to get up to speed on what armor should look like," the use of tanks, and those kinds of things – while at the same time, the 9/11 legacy of needing to train for counterinsurgency and counterterror "hasn't gone away."
Col. Roga described this as a mixing of "old elements and new elements."
And LTG Swan said it's more "multidimensional than just conventional tank-on-tank warfare, which is what I grew up with in the 1980s and even up to the Desert Storm period." Rather, it's "multi-domain," he said, "where it's not just traditional land warfare, but now you've got the cyber dimension, you've got a mix of conventional and unconventional tactics being used, you're seeing things that we don't normally associate with combined arms military operations – things like intimidation, political action, assassination, even terrorism interspersed with conventional military affairs."
So no, the U.S. and Europe are not having to totally retrain their militaries to face a Cold War era-like Russian threat. But even so, the Americans and Europeans are not fully prepared to deal with a resurgent Russia or the threat of conventional war, because of the shift in focus from Russia to terror after the Cold War and after 9/11.
"We walked away from the Russians," said Swan, "the Russians never went away."
Kaitlin Lavinder is a reporter at The Cipher Brief. Follow her on Twitter @KaitLavinder.