Germany Plans to Tighten Immigration Policy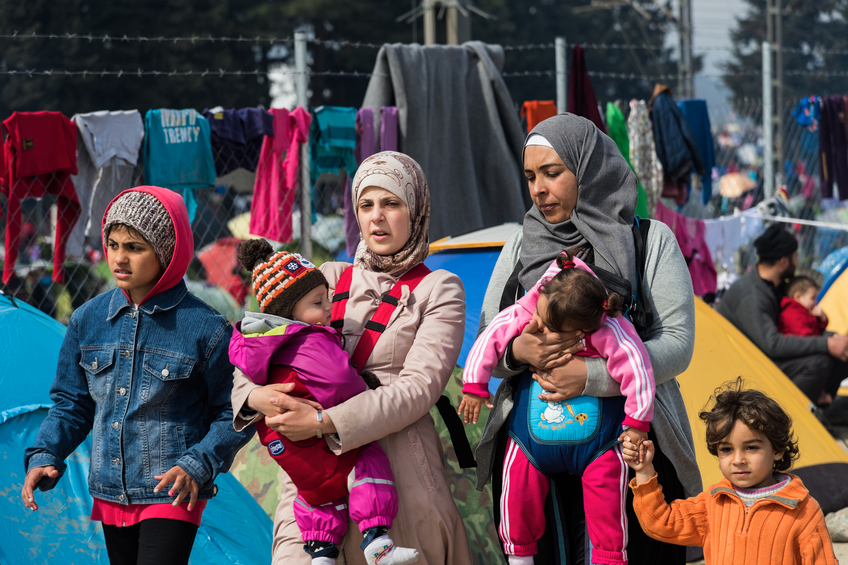 German Interior Minister Thomas de Maizière announced on Thursday proposals for strengthening Germany's security apparatus, after four attacks – three committed by refugees – shook the country last month.
Included in the plan is a controversial proposition about dual citizenship that could strip German citizenship from double passport holders who are convicted of partaking in terrorist activities.
"It has been qualified today [August 11] by the Interior Minister that it is not generally aimed at dual citizenship, but only those cases where there are severe criminal activities or terrorist engagement," Head of the European Council on Foreign Relations (ECFR) Berlin Office, Josef Janning, tells The Cipher Brief.
Still, the government's coalition partner – the Social Democrats (SPD) – and opposition parties, particularly the Greens, are against this idea. "They fear that this would be an entry into a more restrictive policy line. They do not want, as a matter of principle, German citizens… to be expelled from the country," says Janning.
German citizenship policy has been fairly liberal since the beginning of this millennium, when an amendment came into force that makes it easier for foreigners living in Germany long-term – and especially their children born in Germany – to acquire German citizenship.
The latest amendment came in 2014 and allows the children of foreigners to hold dual citizenship, if they have lived or gone to school in Germany for a certain number of years.
Like its citizenship rules, Germany's immigration policy has been relatively liberal, since the fall of the Berlin Wall in 1989. German Chancellor Angela Merkel has liberalized this even more. "We can see that she [Merkel] actually is more open towards migrants," says Astrid Ziebarth, a migration fellow with the German Marshall Fund's Berlin office. Ziebarth tells The Cipher Brief this is because Merkel believes if people are in need, they must be helped.
Joyce Mushaben, Professor of Comparative Politics at the University of Missouri-St. Louis and a fellow with the American Institute for Contemporary German Studies (AICGS), explains that Merkel has an understanding of the importance of human rights, as someone who grew up in the Soviet-dominated East Germany.
Mushaben also gives credit to Merkel's tolerance of different religions, which she says can be traced to Merkel having been raised as the daughter of a pastor.
At the same time, there is a very pragmatic approach to Merkel's immigration and citizenship policies. "She realizes that Germany needs migration, and it's going to need an awful lot of highly skilled labor when the people of the baby boom generation have all retired," Mushaben tells The Cipher Brief.
Moreover, Merkel is responding to public and political backlash to her open door refugee policy. Ziebarth explains, "When it comes to deportations and screenings, the numbers [of immigrants in Germany] are very low again, and this is because Merkel knew she had to do something with such high numbers of people coming […] She never really condemned the closing of the Balkan route, which of course is a little bit of a double standard."
Turkish President Recep Tayyip Erdoğan's recent crackdowns and the EU's wavering on whether to grant Turkish citizens visa-free travel has put the EU-Turkey refugee deal on shaky grounds. The deal essentially involves Turkey limiting the number of asylum seekers coming to Europe in exchange for $7 billion in refugee aid, visa-free travel, and renewed talks on EU membership. Uncertainty about the agreement makes the closed Balkan route even more important – in addition to other measures not yet implemented.
Janning's Co-head at the ECFR Berlin Office, Almut Möller, tells The Cipher Brief, "Merkel knew she took a risk with the Turkey deal, and her government has been working on alternative policies: exploring readmission agreements with North African countries and strengthening the EU's border surveillance, policies to fight the root causes of migration at large, etc."
Yet it is unclear whether the EU-Turkey deal will actually fall through. Turkey has an interest in cooperating with Germany and Europe on migration, says Möller, and "while no doubt Ankara has become a more difficult partner, there is still a degree of reliability that can be built on."
Janning echoes this, saying it is unlikely the deal will be called off by either Turkey or the EU. Since the deal was struck in March, there has been a decrease in the number of migrants traveling from Turkey to Greece and then on to the EU, explains Janning. Plus, EU money is being made available to projects in Turkey because of the deal.  
"The EU-Turkey deal is working. It's not working well. It's not at the numbers it was intended to be. But it's working," he says.
For now, Merkel is not changing course with Turkey. Mushaben notes that Merkel believes in continuing dialogue no matter how badly some people (like Erdoğan) behave.
Likewise, Merkel will stay the course on immigration policy – even as she and other government officials take a firmer stance on dual citizenships, unwarranted asylum seekers, and deportations.
De Maizière's plan includes a proposal to quicken deportations for people who are not granted asylum and to improve detection of Islamic radicals during the asylum application process, along with a suggestion to limit the temporary reprieve given to migrants who try to prevent being deported (for example, by claiming poor health).
Even with these starker policy proposals, German immigration policy as a whole will likely remain relatively liberal. "There has been since the late 1940s an incredibly generous policy toward accepting political refugees," says Andrew Port, a professor of history at Wayne State University and an AICGS fellow. "The reason [is] in part a response to Germany's history during the Third Reich. [However] it's not just altruism and a way of atoning for Germany's Nazi past, but also response to Germans' own experiences themselves as refugees after World War II," he explains.
Germany's unique history certainly plays into Merkel's current refugee policy and will contribute to keeping the policy liberal, but the recent increase in terror attacks across Europe and within Germany is forcing the government to make moves to restrict who gets granted asylum and who gets to have German citizenship.