French Defense Minister Warns of ISIS Cyber Caliphate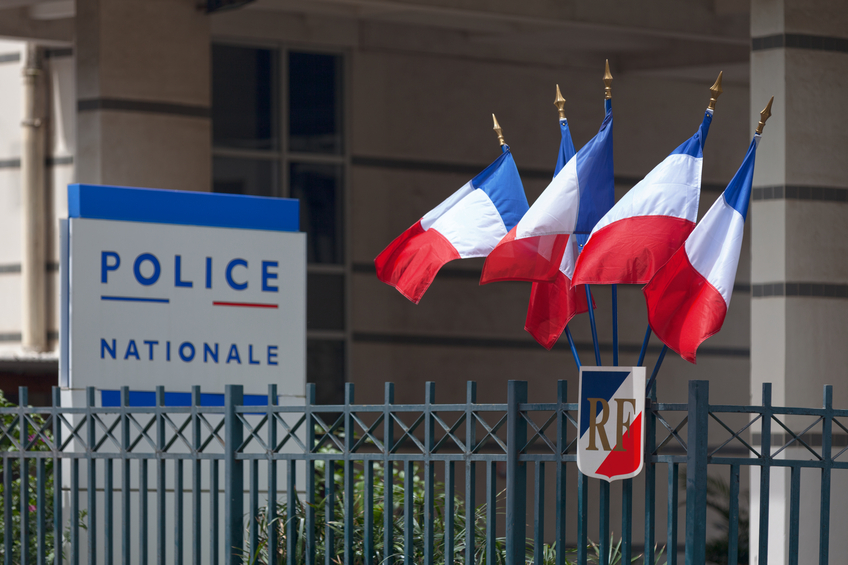 The Islamic State (also known as ISIS or ISIL) must be defeated on the ground in Iraq and Syria, before it creates not only a physical, but also a cyber caliphate, said French Minister of Defense Jean-Yves Le Drian at a Brookings Institution event on Wednesday.
Le Drian – along with defense ministers from more than 30 countries – met yesterday in Washington with U.S. Defense Secretary Ash Carter to discuss next steps in the fight against ISIS. Defense and foreign ministers will hold more meetings today.
Le Drian classifies ISIS as a "multi-shape" entity, taking three forms: a strategic proto-state, a transnational jihadist movement, and an "extremely dangerous" ideology. The latter is where defeating ISIS's online propaganda campaign becomes vitally important. "ISIS is a fully totalitarian enterprise," said Le Drian, with an ideological basis of inequality, a ruling style of complete control, and a determination to totally destroy its enemies.
According to Le Drian, there are four different areas in which the nations fighting ISIS must respond. Militarily, ISIS must be destroyed. Domestically, police forces and the judiciary must protect citizens in countries that are ISIS targets. Economically, the anti-ISIS coalition must put an end to ISIS recruitment by cutting off ISIS's financial streams. Politically and ideologically, the fight needs to be taken to the cyber field.
So far, military and economic measures are showing progress. ISIS has lost about 40 percent of its territory in Iraq and 20 percent in Syria, said Le Drian, and the group's resources – especially oil revenues – have been greatly reduced, as well as its manpower.
The French Defense Minister also believes the loss of territory will help weaken the appeal of the ISIS propaganda machine that has targeted France and the U.S.  Le Drian mentioned the Orlando shooting in June as being similar to last week's attack in Nice. Both were carried out by so-called "lone wolves" and ISIS has taken credit for both attacks, bolstering ISIS' online messaging.
In addition, both the U.S. and France have issues with foreign fighters. Today, about 680 French citizens are members of ISIS, and about 200 foreign fighters have returned to France, said Le Drian. "It is our duty to reduce this as quickly as possible," he said.
The U.S. and France are working closely, along with the other members of the anti-ISIS coalition, to deal with the terrorist organization. Le Drian noted that the historic friendship between France and the U.S. has allowed military cooperation and intelligence sharing between the two countries to reach an "unprecedented" level recently.
Cooperation in countering terrorism should further U.S.-France cooperation in other areas as well, said Le Drian, notably vis-à-vis Russia, the South China Sea, and developments post-Brexit. "My wish is that this level of cooperation between the U.S. and France is maintained," he said.