Europe Reacts to U.S. on JCPOA: Keep Calm and Negotiate On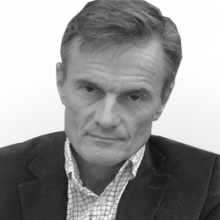 Nick FishwickFormer Senior Member of the British Foreign Office
The word 'resignation' is being used here in London – not, for once, about the actual or potential departure of yet another of our ministers, but to describe Britain's reaction to the US decision to pull out of the Iran deal.
Many people on this side of the Atlantic, right up to the last minute, hoped that Mr. Trump, perhaps seeing a potential contradiction between where he's headed on North Korea and Iran, would pull back from full withdrawal from JCPOA. But that he did not pull back, is no great surprise.
Most Europeans hoped that the U.S. would not withdraw. But we respect its reasons for doing so. It's a huge difference of perspective – no point pretending otherwise – but we have to move on and not let ill-wishers drive a wedge between us.
JCPOA has always been divisive in the U.S., with patriotic and articulate people on both sides of the fence. That has not really been the case in Europe. A few writers, mostly on the right, have always opposed the agreement as a sell-out to an untrustworthy, aggressive and hostile regional power. But while the issue was a big deal in the last US presidential elections, I can't remember a single reference to it in the British elections last year. Nor can I find a single reference to it on the opposition Labour Party website. Brexit was, and will remain, the big issue over here.
For many Europeans, the deal seemed the best way to contain Iran and draw it into a process. It was never meant to be the last word on Iranian nuclear ambitions, let alone to somehow curb Iran's regional activities. But JCPOA, like similar arms limitation agreements, had the potential to be extended, improved and developed. Some believed that bit by bit, this could painstakingly have developed a more constructive relationship with Iran across a broader range of issues.
It's probably fair to say that the U.S. decision has not been popular here. The Labour foreign affairs spokeswoman furiously condemned President Trump for endangering peace in the Gulf and Middle East, but that condemnation didn't get much traction in the press. Instead, most the reactions expressed in British media lean toward nervousness to outright hostility. There is palpable frustration that the visits to Washington D.C. by a host of European leaders, President Macron, Chancellor Merkel and our own foreign secretary Mr. Johnson, achieved nothing.
There is also resentment at the suggestion that the 'real' reason for European support for JCPOA was 'filthy lucre'. Of course, some European companies have tried to cash in on JCPOA: that's what their governments and the previous U.S. government wanted. But any new business has hardly amounted to massive sources of national wealth. The real driver has been stability and security. What effect, now, might a nuclear arming Iran have on Saudi Arabia? Will the collapse of JCPOA, if collapse it does, lead to 'better behavior' across the region by Hezbollah and the IRGC?  What is the U.S.' Plan B?
Diplomats are resilient souls. They hate setbacks, but also thrive on them. If a building falls down, they aren't paid to sit around whining, but get to work building a better one. That's already the focus here.  Let's just say we have our hard hats on.