U.S. and Taliban Locked in Chess Match to Decide Afghanistan's Fate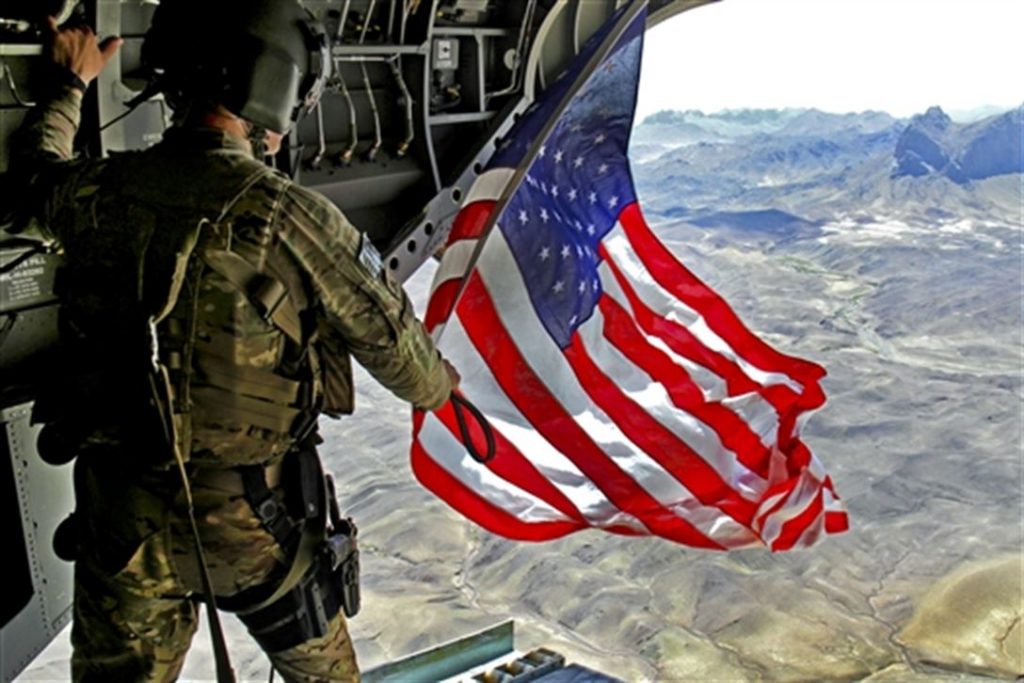 During a primetime address to the nation last Monday, President Donald Trump laid out his vision for the United States in Afghanistan: "our troops will fight to win. We will fight to win." Standing in front of a large audience of U.S. service members and key members of his Cabinet, Trump told the American people, "from now on, victory will have a clear definition. Attacking our enemies, obliterating ISIS, crushing al Qaeda, preventing the Taliban from taking over Afghanistan, and stopping mass terror attacks against America before they emerge."
General John Nicholson, the commander of U.S. forces in Afghanistan, reinforced this as he articulated his message for the Taliban on Friday: "die or reconcile."
Despite few specifics for how Trump will accomplish his goal to end America's longest war, the gears of the U.S. foreign policy machine began to turn immediately following the speech, and experts analyzed what the President's statement meant for troop numbers, the scope of those troops' mission, and whether or not this new approach differed from that of Trump's predecessors.
Throughout the week, The Cipher Brief spoke with its expert network on these key questions.
On whether this strategy represented a change from the status quo, our experts agreed that certain key aspects were a break from the past. General Michael Hayden, former Director of the CIA and NSA told us that changing from a timeline-based strategy to conditions-based would cause "anybody that does this for a living (to) say, oh, thank god." Similarly, our experts noted that the delegation of authority to commanders on the ground was a welcome change from "micromanagement" in Washington. But, despite these welcome changes, "they will not be determinative. They will not turn the tide," according to former Acting Director of the CIA Michael Morell.
Moreover, two key aspects of the new approach gave our experts serious pause.
First, President Trump called for Pakistan and India to adjust their respective roles in the conflict. Our experts agreed that bringing India into the equation would have to be handled with extraordinary delicacy vis a vis Pakistan. Many, though not all, questioned whether it was a good idea to announce it so plainly. Further, some of our experts questioned whether Pakistan extends the amount of control over extremists in its midst that it appears to. Kevin Hulbert, Cipher Brief Expert and former CIA Station Chief, told us: "the question has always been, "do they know and they're not telling us?  Or, do they just not know anything?" Vast experience in Pakistan leads me to believe it is the latter, but this is in itself a problem."
Second, the President declared: "We are not nation-building again. We are killing terrorists." However, the majority of our experts expressed dismay at this assertion. Former Director of National Intelligence and Cipher Brief Expert James Clapper said "By our staying in Afghanistan…we are, by definition, "nation-building." Our mere presence constitutes nation-building." Admiral Sandy Winnefeld, former Vice Chairman of the Joint Chiefs of Staff agreed, saying Tuesday that "the president clearly stated that we will no longer conduct nation-building, and then proceeded to outline things we will do that sound a lot like nation-building."
Despite this, our experts concede that there are no easy answers in Afghanistan. Speaking on Face the Nation this morning, Admiral Winnefeld, a Cipher Brief expert, noted "the principle objective of preventing attacks on the United States emanating from that region is there. Now, does that mean transforming Afghanistan fundamentally as a nation? That is a tough problem."
And, as former Assistant Secretary of State for South and Central Asia Richard Boucher told for The Cipher Brief, nation-building might be necessary, but that does not mean the U.S. should do it for Afghanistan. "Above all," he wrote, "we should remember: if we want something done right, we shouldn't do it ourselves."
General Jack Keane, a Cipher Brief expert and former Vice Chief of Staff of the U.S. Army, believes that President Trump's tough approach to Afghan accountability will be a key component in the government in Kabul's success. "Being held accountable by the U.S. president will give him some levers that he can use politically inside his country that will actually help him achieve those results," Keane told The Cipher Brief directly after the President's speech.
General Nicholson agrees that only Afghanistan can truly turn the tide there. "I believe in the Afghan people," Nicholson told the Washington Post last week.
And, while the specifics of the strategy – and its ultimate success – will take time to materialize, one thing remains clear, according to John McLaughlin, former Acting Director of the CIA: "Trump has taken ownership of the war."
For The Cipher Brief's full coverage of the Afghanistan strategy, and each expert's view, please click on the links above.