Trump "Being Magnanimous" with Kim-Will He Reciprocate?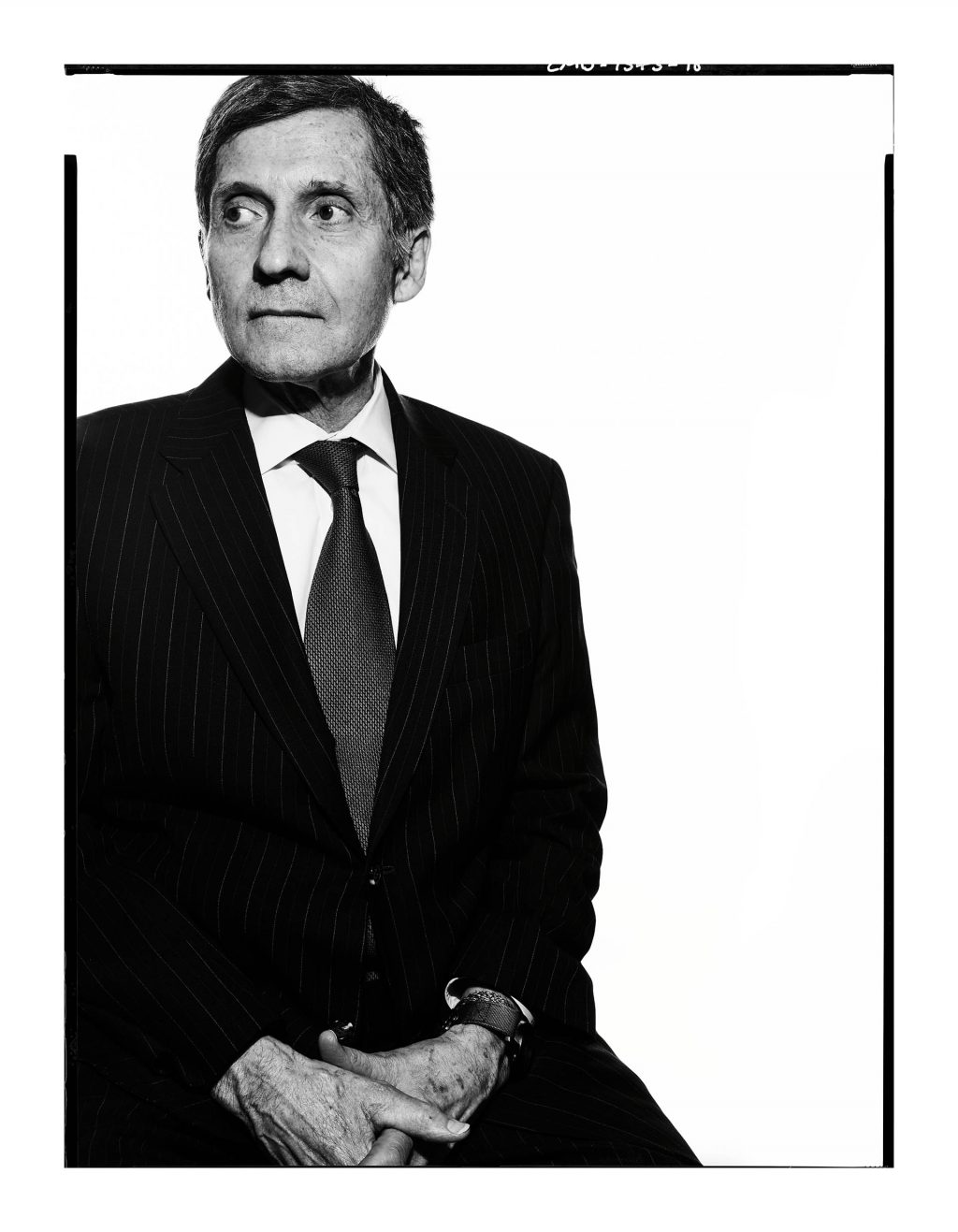 Joseph DeTraniFormer Director of the National Counterproliferation Center
On Thursday, South Korean national security adviser Chung Eui-yong announced that President Donald Trump had accepted an invitation to meet with North Korean leader Kim Jong-un, and the meeting will take place "by May" at a time and place to be determined.
This development could be referred to as a "diplomatic breakthrough," but carries tremendous risk as well. We asked our expert Amb. Joseph DeTrani — former U.S. Special Envoy for Six Party Talks with North Korea — to comment on the upcoming Trump-Kim summit.
The risk of this meeting is that the president is giving Kim Jong-Un something up-front that Kim's father and grandfather sought for decades and never got—a meeting with the sitting president of the United States. If nothing develops from this meeting, then he will have given that without getting anything in return. There need to be deliverables for a meeting at the president's level.
President Trump is being very magnanimous with Kim Jong-un, and Kim should reciprocate. Kim should commit to complete, verifiable and irreversible dismantlement of nuclear weapons programs, with a verification protocol, the details of which can be worked out after he meets with the president.
He needs to say something along the lines of, "Mr. President, I'm compared to denuclearize, I'm prepared to sign up to a verification protocol with monitors,"
In return, Kim surely will be asking for security assurances, a peace treaty and ultimately a dialogue for normal relations with the United States.
Kim may be going into this looking for a deal in which North Korea agrees to cap the program—to not produce any more nuclear weapons, or carry out missile launches and nuclear tests—rather than commit to denuclearization. North Korea may be looking to retain what they have in their arsenal, and that would be a disaster. The president should reject that.
But Kim may well push for it. He is likely feeling he is in a stronger position than his country was five or ten years ago. He's shown the world that he has missile delivery systems that could reach as far as the United States, and he has nuclear weapons that are very significant, including the hydrogen bomb test last year. So, he's coming to the table feeling pretty good about his nuclear and missile programs. He's also hurting from the sanctions and the joint military exercises, which have to be intimidating.
Kim is definitely coming to the table feeling pretty good about what he's accomplished. It's much different from when we were negotiating in 2005 and North Korea was on the cusp of pursuing nuclear weapons but did not have them.
I want to be optimistic that Kim Jong-un would not be going this far if he wasn't prepared to reciprocate. This is a Hail Mary pass. He threw it, and the president caught it, surprising many.
I think there's a 50-50 chance that the president will get a commitment from Kim Jong-un to denuclearize comprehensively. But then it's a question of implementation. In 2005, we were there, but it was at the implementation and verification procedures where North Korea pulled back.
The haste of agreeing to and scheduling this meeting could backfire, however. Given the minimal amount of preparatory time for this meeting—we're talking about 2 months—the president's really going to have to get briefed not only on the issues, but also the protocols in meeting with this young, unpredictable North Korean leader.
There is also a chance that Kim would say something that would offend the president, especially since the president is reaching out now and being receptive. But I would think that Kim Jong-un is being briefed very carefully not to offend the president, and to see that common ground so that progress can be made.
I think Kim's advisors will be smart and sensible, and tell him that he has to give the president something and moderate his behavior in order to ensure there is movement after these discussions.
The other undecided factor is where it will be held, but my view would be Beijing. That's where we got the 2005 Joint Statement, and China was the chair of the six-party process. I think Beijing would be a neutral but symbolic venue for a meeting like this.
These comments were adapted for print from a conversation with Amb. Joseph DeTrani.