Pentagon Admits Thousands More U.S. Troops in Afghanistan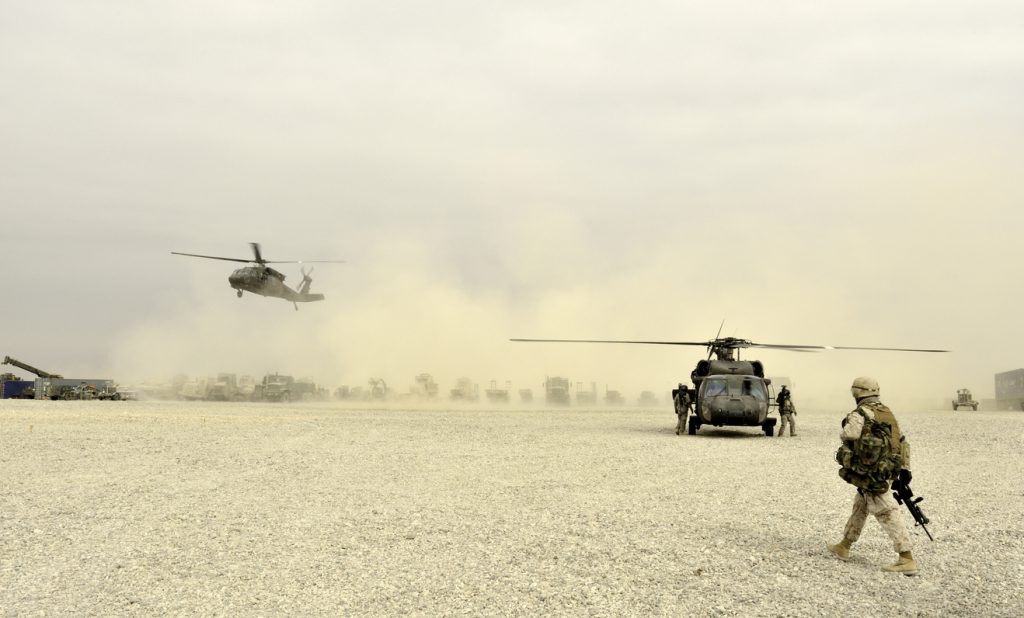 The Pentagon has sharply revised its official number of United States forces in Afghanistan to approximately 11,000, up from the 8,400 previously acknowledged.
And on Thursday, Secretary of Defense Jim Mattis announced he has signed orders to send additional troops to the country, following President Donald Trump's speech unveiling his strategy for the conflict.
"Yes, I've signed orders, but it's not complete," Mattis told reporters, adding that he would not discuss details of the deployment or troop numbers until he briefs Congress next week.
"By and large this is to enable the Afghan forces to fight more effectively," Mattis said. "It's more advisers, more enablers."
The additional troops have yet to arrive in Afghanistan, he noted. "I just signed the orders," he said. "It's going to take a couple of days."
On Wednesday, the Department of Defense had revised the number of U.S. troops it said were in Afghanistan, with Chief Pentagon Spokesperson Dana White saying Mattis' "directive was to provide more transparency in how we account for troops on the ground." That was not an announcement of a troop increase, White said, but an effort to give Americans a more accurate number of forces currently deployed in Afghanistan.
The Wall Street Journal last week reported that the Pentagon had thousands more troops in Afghanistan than the 8,400 that were previously reported, with those on temporary missions not included in the official accounting.
Although Trump announced that the U.S. would deepen its commitments to the nearly 16-year-old conflict, the president did not address troop numbers or lay out specific benchmarks for the American people to assess his plan's success.
"We will not talk about numbers of troops or our plans for further military activities. Conditions on the ground, not arbitrary timetables, will guide our strategy from now on. America's enemies must never know our plans or believe they can wait us out," Trump said during his speech last week.
With this new official approximate number — it will go up or down based on operational requirements, according to Joint Staff Director Lt. Gen. Kenneth McKenzie — the Department of Defense said it wants to be more transparent about the total size of the U.S. force on the ground. The count now includes troops involved in temporary and short-duration missions, for instance.
The 11,000 number will remain approximate for operational security reasons, McKenzie said, but should it change significantly, the new troop level will be announced.
The Pentagon, meanwhile, is reviewing American troop numbers in Iraq and Syria but is not yet ready to disclose more accurate numbers for those forces on the ground, he added.
Trump had previously given Mattis the authority to set Afghanistan troop levels. Mattis reportedly has plans on the table to send about 4,000 more service members to the country. And the first deployments of new U.S. troops will arrive in Afghanistan "pretty quickly," the top U.S. commander for the Middle East, Gen. Joseph Votel, said after Trump's announcement.
Mackenzie Weinger is a national security reporter at The Cipher Brief. Follow her on Twitter @mweinger.
Find more Cipher Brief coverage on Afghanistan here.