China and India Turn Down Tensions Over Border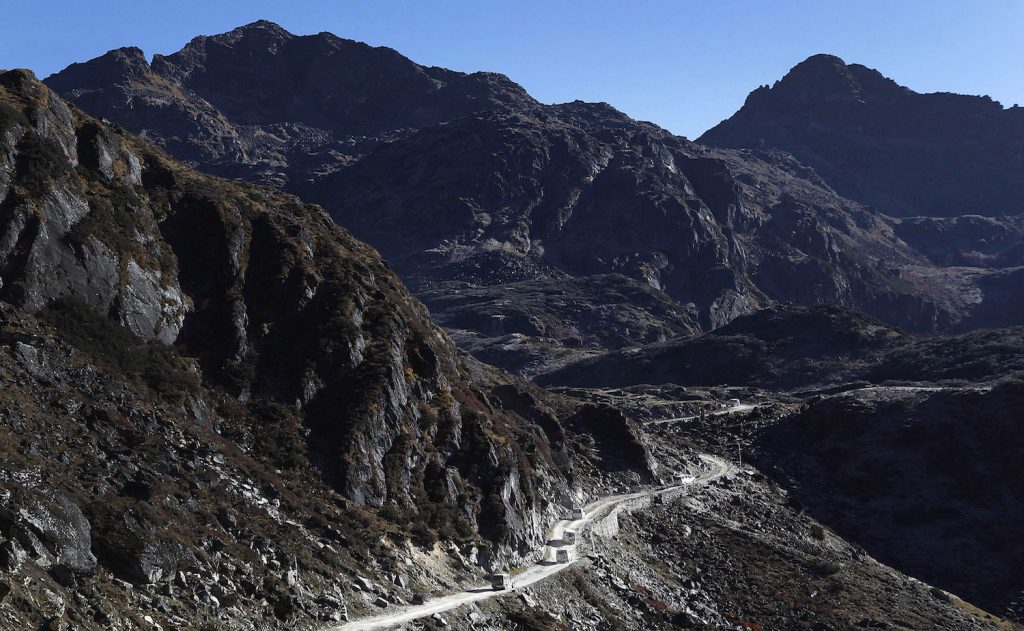 China and India have backed down from a simmering dispute over their border in the Himalayan mountains, Chinese and Indian officials said Monday.
The détente comes as Indian Prime Minister Narenda Modi and Chinese premier Xi Jinping prepare to meet in China at a conference of the BRICS bloc of developing countries, which includes Brazil, Russia, India, China and South Africa.
"If it wasn't for the BRICS meeting happening so soon, the stand-off would have lasted much longer," Zhang Guihong, a Fudan University scholar who studies India, told The South China Morning Post.
Both countries issued statements saying that they would withdraw or redeploy forces that had been locked in a standoff this summer, but the incident that incited the diplomatic row remains unresolved. China has not publicly declared whether it will continue building a road through territory India considers its own.
"I very much doubt that India would have agreed to withdraw unless it involved, at the very least, a commitment from Beijing that it would halt construction of the disputed road," Shashank Joshi, a Royal United Services Institute analyst, said in an interview with the Washington Post.
"India will probably be comfortable with China spinning the agreement, because New Delhi is likely to have met its objectives: restoring the pre-June status quo. However, I imagine that India will now be vigilant, as China is likely to conduct more aggressive patrolling in Doklam in the future, having had its claims challenged in such serious fashion," Joshi said.
Although the dispute hadn't become deadly, one recent altercation involving rock-throwing ended in injuries, occurring August 15 near Pongang Lake, a tourist attraction, and was a rare flare-up in the decades-long disagreement over territory. The two countries share a 2,000-mile long border.
"These things happen every summer but this one was slightly prolonged and more serious but no weapons were used," an Indian police source told Agence-France Presse.
The fight earlier this month near Pongang happened as a standoff unfolded between Beijing and New Delhi in an area farther east, the Dolam Plateau, or "Donglang" in Chinese. There, China has attempted to build a road through contested land that is strategically vital for India, especially if a war broke out between Asia's two nuclear-armed powers, The Cipher Brief reported in July.
"It's unclear exactly what precipitated the current tensions, and often when it comes to these remote border disputes, truth is a casualty," Michael Kugelman, Deputy Director of the Wilson Center's Asia program, told The Cipher Brief.
"What we do know is that Chinese troops arrived at the plateau to do construction to extend a border road. India, with support from Bhutan – a close Indian ally that has no formal relations with Beijing – then entered in an effort to resist the construction," Kugelman added.
China and India have been vying for influence over smaller countries in the region, including Bhutan, which lies near the disputed ribbon of land, the Siliguri Corridor, commonly referred to as "Chicken Neck." Kugelman said China was likely seeking to "drive a wedge" between India and the Himalayan country.
Wilson Dizard is a national security editor at The Cipher Brief. Follow him on Twitter @willdizard.