Getting the Most Out of Pakistan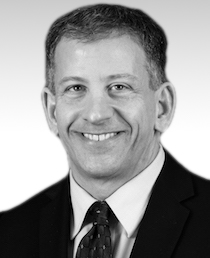 Daniel HoffmanFormer CIA Chief of Station
The Trump administration's decision to suspend security assistance to the Pakistani military pending "decisive action" against the Afghan Taliban and the Haqqani network represents an attempt to hold Pakistan accountable. While leaders in Islamabad are highly unlikely to shift their national security strategy to align with U.S. interests, the administration still might see some gain for its Afghanistan strategy by preserving an effective channel to maintain Pakistani cooperation on counterterrorism.
Having served as a station chief in South Asia and worked extensively in the region, I came to appreciate that U.S. bilateral engagement with Pakistan resembles more of a Venn Diagram rather than a relationship of the sort that we enjoy with our closest allies: in some areas, U.S. and Pakistani interests coincide, while in others, they diverge.
Three key elements comprise the unshaded, divergent space of the Venn Diagram: Pakistan's support to proxy militants, including the Afghan Taliban's Haqqani network, which has been responsible for the most deadly attacks on U.S. and Afghan individuals and installations; a rapidly growing nuclear arsenal that has exceeded Pakistan's stated requirement to deter Indian aggression; and a dangerously high level of animosity with India that risks armed conflict between two nuclear states. For Pakistan, Afghanistan represents strategic depth against its mortal enemy India, which in turn sees Pakistani proxy groups such as Lashkar-e-Taiba, the instigator of the 2008 Mumbai terror attacks, gain tactical expertise in Afghanistan that the militants use to carry out attacks in heavily disputed Kashmir.
Since 9/11, Afghanistan has been the friction point in U.S.–Pakistan relations.  Having spilled significant blood and treasure in Afghanistan, successive U.S. administrations have rightly expressed, privately and publicly, great frustration over Pakistan's protection of its proxy militants, including the Haqqanis. Tensions have continued to escalate since the Obama Administration's May 2016 drone strike in Pakistan that killed Taliban leader Mullah Mohammad Mansour. In announcing the strike, President Barack Obama said it was "an important milestone in our longstanding effort to bring peace and prosperity to Afghanistan."
Once President Donald Trump took office and began receiving intelligence and analysis on conditions in Afghanistan, he essentially shifted his campaign position—he had called for withdrawing U.S. forces—and in September 2017 authorized more troops for the fight and declined to specify a withdrawal timetable.
Now invested in that strategy, Trump is rightly concerned about nefarious influence from the other side of the Durand line. Not only has Pakistan failed to take sufficient action against the Haqqani network; in November, a court there released Hafiz Saeed, the founder of Lashkar-e-Taiba.
So Trump opened 2018 by accusing Pakistan, in his first tweet of the year, of "giving us nothing but lies and deceit…(and) giving safe haven to the terrorists we hunt in Afghanistan."  The government of Pakistan wasted no time in holding a national security meeting, and its minister of defense, United Nations representative and prime minister issued official statements defending Pakistan's record of combatting terrorism. The officials expressed great disappointment, saying they had received nothing from the U.S. but "invective and mistrust," despite having provided military and intelligence cooperation that "decimated" al-Qaida.
In fact, Trump's tweet was no less direct than U.S. Navy Admiral Mike Mullen's September 2011 congressional testimony as chairman of the Joint Chiefs of Staff, when he said the Haqqani network "acts as a veritable arm of Pakistan's Inter-Services Intelligence agency."  Mullen blamed ISI for supporting the Haqqani operatives' deadly truck bomb attack in Kabul the previous week. Following a playbook that guides Pakistani actions today, their interior minister rejected Mullen's accusations.
Going forward, as the U.S. manages escalating tensions with Pakistan while carrying on counterinsurgency and counterterrorism operations in the region, U.S. policymakers should consider three points.
First, the Pakistani government is not a monolith. It is the Pakistani military that controls Pakistan's national security strategy and determines the contours of the Venn Diagram. Struggling with a looming demographic explosion, electricity and water shortages and a broken education system, Pakistan's civilian government faces domestic policy challenges beyond its capacity. Long-term U.S. strategy should enhance the civilian government's efforts to improve governance, the police force and other domestic policies that can counter Islamic extremism.  A civilian leadership that can enrich Pakistan through international commerce might develop more throw weight in relation to the military, and thus be in a better position to decrease support for proxy militants, thaw relations with India, and slow the growth of Pakistan's nuclear weapons program.
Second, suspending security assistance will not induce any change in the Pakistani military's relationship with its proxy militants, but it does deliver a clear signal of our extreme condemnation of Pakistan's behavior. And it is entirely consistent with the strategy that resulted in the lethal U.S. strike on Mullah Mansour, all of which is focused on defeating al-Qaida and winning Afghanistan's counterinsurgency against the Taliban.
Third, the U.S. and Pakistan should maintain their effective bilateral channel for sharing information, including on mutually agreed targets like al-Qaida senior leadership, al-Qaida on the Indian subcontinent and the Pakistani Taliban.   These groups pose threats to both our nations, and the fight to sideline them offers opportunities for collaboration that a deft U.S. national security policy can insulate from the areas on which our nations so vehemently disagree.