Bannon Reveals the Obvious on North Korea: 'They Got Us'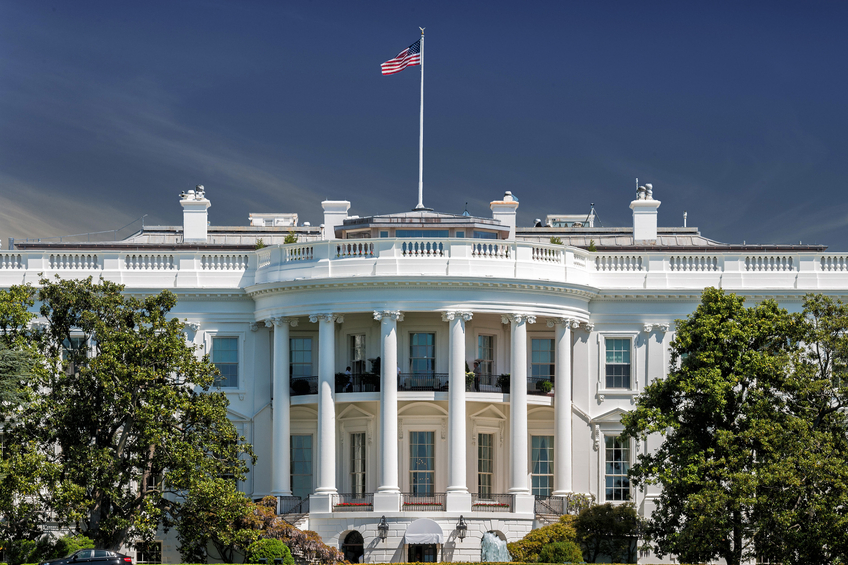 U.S. military intervention to solve the North Korean nuclear crisis is not an option, according to top White House advisor Steve Bannon, who provided a rare window into his thoughts on international affairs in a call to a reporter Tuesday.
"There's no military solution [to North Korea's nuclear threats], forget it. Until somebody solves the part of the equation that shows me that ten million people in Seoul don't die in the first 30 minutes from conventional weapons, I don't know what you're talking about, there's no military solution here, they got us," Bannon told Robert Kuttner, co-editor of The American Prospect in an "unbidden" interview.
Bannon's comments come as tensions between Washington and Pyongyang have eased somewhat. North Korean leader Kim Jung-un has backed off, at least for the time being, his plan to test launch missiles that would land off the coast of Guam, and President Donald Trump has stopped his bombastic comments to cause "fire and fury" if Pyongyang continues to threaten the region with its nuclear and missile arsenal. But planned U.S.-South Korea military exercises set for Monday could change that.
In the interview with Kuttner, Bannon floated the idea that putting pressure on China over trade could push Beijing to get North Korea to dismantle its nuclear program.  In return, the U.S. would remove its military forces from South Korea. Although that kind of compromise appeared remote, Bannon also maintained North Korea would not use its nuclear arsenal given the guarantee of destruction should they do so.
Bannon went so far as to claim North Korea was a "sideshow" to the real question in East Asia: whether China will emerge as a global hegemon, and whether the U.S. can balance its trading partnership with the country.
In the effort to achieve a nuclear-free Korean peninsula, David Maxwell, associate director at the Center for Security Studies at Georgetown questioned whether China is the appropriate mediator.
"Yeah, I would not trust China," Maxwell told The Cipher Brief's Kait Lavinder, although adding that China's main interest is averting war. Avoiding a conflict might mean keeping the weapons in North Korea's hands.
"China probably believes that if the North was to give up its nuclear weapons, it would lead to instability – both internally and from external threats. So I think that China, although they would never publically say this, they're trying to maintain stability and they probably believe that the North, the regime, needs its nuclear weapons for stability, which is something we do not want to hear, and I'm sure they would never tell us that publically," he added.
Although Bannon echoed experts who have said that a nuclear North Korea would be impossible to disarm, Chairman of the Joint Chiefs of Staff, Marine Gen. Joseph Dunford on Thursday told reporters in Beijing that the U.S. military planners were still crafting a military strike at the request of the president, who "told us to develop credible viable military options and that's exactly what we're doing."
Even so, Dunford acknowledged that it would be "absolutely horrific if there would be a military solution to this problem, there's no question about it," but added that "what's unimaginable is allowing KJU (North Korean leader Kim Jong-un) to develop ballistic missiles with a nuclear warhead that can threaten the United States and continue to threaten the region."
In the meantime, Secretary of State Rex Tillerson and Secretary of Defense James Mattis met with their Japanese counterparts on Thursday to underscore the importance of cooperation between states to bring North Korea to the bargaining table. Tillerson pointed to looming Chinese sanctions on North Korean exports, and Mattis reiterated the U.S. commitment to defend its allies in case of a North Korean missile strike.
Mattis, for his part, emphasized that Japan and the U.S. had agreed to increase cooperation on space and cyberspace, and that the U.S. would deploy missile defense systems to protect allies from the North Korean threat.
Tillerson declined to respond directly to a question about whether Bannon, downplaying the potential of a U.S. military strike, could impact diplomatic efforts.
"I don't really have a comment on what Mr. Bannon's remarks were in that particular interview. We have been quite clear on what the policy and posture towards North Korea is," Tillerson said. "What's different about this campaign is the level of international unity, the level of cooperation we are getting from China and others in the region."
Tillerson said that a military strike is "not our preferred pathway" but remains an option if Kim Jong-un "chooses wrongly." For now, the international community isolating North Korea is the fitting punishment for its threats.
"The future they will face with that level of isolation is bleak," Tillerson added.
David Wright, co-director of the global security program at the Union of Concerned Scientists, said that Bannon's comments likely do not have much of an effect on how North Korea behaves. They already know that the U.S. wants to avoid war — especially a nuclear one — at all costs because of the incalculable bloodshed of such a conflict.
"There have been people who I think are more credible on this in the administration, like Secretary Mattis, who have been saying the same thing for awhile," Wright told The Cipher Brief. "I guess if I were North Korea, I would say, 'OK it's clear the U.S. military gets this and it sounds like the WH understands that.'"
All eyes will be on North Korea in the next week, as military exercises between the U.S. and the South Korea start.
Wilson Dizard is a national security editor at The Cipher Brief. Follow him on Twitter @willdizard.