Unclear if Russian Arrests Connected to CIA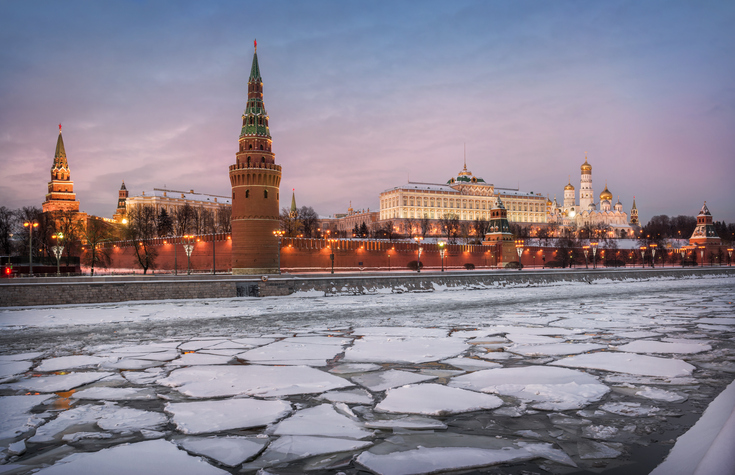 It is not clear whether a group of Russians arrested on charges of treason for helping U.S. intelligence, involve CIA assets, despite a claim to the contrary, two former CIA Russia specialists said Wednesday.
The three people arrested were identified by lawyer Ivan Pavlov as Sergei Mikhailov and Dmitry Dokuchayev, both of the FSB Information Security Center—part of the Russian domestic spy agency– and Ruslan Stoyanov of Kapersky Labs, a cyber security firm.  The Associated Press reported that Pavlov had said he represents another, still-unnamed person who was arrested.
Reuters quoted Pavlov as saying the group had been "charged with state treason and cooperating with U.S. intelligence services."  The Guardian newspaper quoted Russia's Interfax news service as reporting that Mikhailov and Dokuchayev "are accused of betraying their oath and working with the CIA."
The arrests follow charges by the U.S. Intelligence Community that Russia intervened on President Donald Trump's behalf in last year's U.S. presidential election.  A well-placed former CIA official suggested in December that if the U.S. government is to find out the details of Russian election hacking, it is likely going to come from a walk-in, not a recruited spy or other aggressive collection efforts.
The specialists contacted Wednesday, though steered away from the notion that the defendants were CIA assets.
Cipher Brief expert John Sipher a former member of the CIA's Senior Intelligence Service and Russia expert, said that the fact that the Intelligence Community had "high confidence" in the election hack assessment suggests that it has good sources, as did the public report.
"The details that I have seen don't yet suggest that these arrests mean that the Russians found and arrested CIA sources.  Most importantly, the information in the reports (if they are to be believed) that those arrested were caught with large bank accounts and evidence of receiving money from abroad tells me that they were not probably clandestine sources," he wrote in an email.
"CIA doesn't work that way.  We would not work with a source inside Russia and make it easy to find his money.  My bet is that these guys were typically corrupt senior officials who were using their access to hacked information to make money or increase their clout inside the system.  They probably ran afoul of others who were more powerful and doing the same." 
At the same time, though, Sipher said, "we don't have enough information to make any kind of solid conclusions," adding that the Russians "can easily hide or manipulate information in the Russian press to obfuscate reality or send a message that they would like sent."
And there's another reason why those arrested may not have been clandestine CIA assets.
"The way we run sources in Moscow is very, very focused. Think a very small number of high-impact sources rather than a larger group of sources on various things," he said.
The problem, former CIA head of Russian operations Steve Hall said, is that in his experience with the FSB and these kinds of arrests, it is difficult to figure out whether they are actually linked to espionage.
"I've seen them arrest guys who, as far as we were aware, had nothing to do with us or anybody else, and still claim that they were spies."
It is not clear, he said, whether this is "Kremlin housecleaning" or if this is really connected to an influence operation against the U.S. election.
A TASS report Wednesday steered away from both a link to the U.S. election and specific involvement of the CIA.
The Russian news service reported that the Kremlin had denied "speculations that officers of the Federal Security Service (FSB) detained on suspicion of high treason may be complicit in hacker attacks during the U.S. presidential elections."
TASS said investigators had said the suspects had been transferring state secrets to U.S. "special services," but also quoted Pavlov as denying that the CIA had been specifically mentioned.
"No CIA is mentioned in the case. It is only the country that is mentioned. Yes, the talk is about America, not about the CIA," according to the TASS quote.
Steve Hirsch is senior national security editor at The Cipher Brief. Follow him on Twitter @stevehirschnews.