Putin's Russia: Aspiring to a Place of Prominence on the World Stage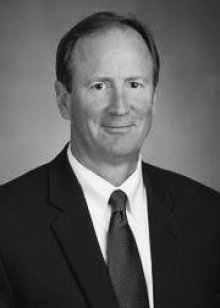 Rob DannenbergFormer Head of Security, Goldman Sachs
Let there be no mistake, President Vladimir Putin believes Russia's military intervention has been an unqualified success. As with the annexation of Crimea, now almost three years ago, the West's efforts to thwart or diminish Putin's strategic initiatives have failed abjectly. Sanctions have had no effect in mitigating Russia's actions against Ukraine, either in Crimea or the Don Basin.
Diplomatic efforts, half-hearted support for anti-Assad militias, threats, and rhetoric have done nothing to slow down, much less deter, Russia in Syria. As is becoming increasingly clear, Putin considers Russia firmly re-established in one of the world's most strategic regions. His current strategy centers around strengthening Russia's relationship with three powers in the region, Iran, Turkey, and Egypt in addition to securing the continuation of the regime of Bashar al-Assad.
Putin's objectives in the Syrian intervention were both tactical and strategic.  Tactically, he wanted to apply enough military power to defeat Assad's enemies—the militias supported in varying degrees by the United States and Sunni states led by the Kingdom of Saudi Arabia—and set the stage for operations against ISIS. Putin's concern about Sunni extremism is genuine, but he believes the collapse of Assad's regime would inevitably lead to instability in Syria and gains for Sunni extremists, as was the case with the collapse of Muammar Qaddafi's regime in Libya and Saddam Hussein's in Iraq. Thus the first order of business for defeating the ISIS Caliphate in Syria is preserving Assad's regime and military capability.
Strategically, Putin's military intervention was also designed to send the unmistakable message that the era of regime change, as it was manifested in the "color" revolutions in the former Soviet Union and the Arab Spring phenomena, had ended, and Russia would use its military to ensure that remains the case.  Moreover, the intervention provided justification for the re-establishment of significant Russian military power in the Middle East, where it had not had a meaningful presence for decades. Putin is a leader who firmly believes military power is relevant in the 21st century and believes that other leaders in the region do as well.
Putin has given some glimpses of what his broader strategy for the region might be.  Clearly those invited to the Syrian peace talks held in Moscow in late December, Iran and Turkey, figure prominently, as does Egypt. Historically, Russia has had challenges in its relations with each of these countries, but with the perceived withdrawal of U.S. interest in the region, Putin has seen an opportunity to take the strategic initiative.
Iran is central to his strategy, and Russia's efforts to build relations with the Iranian theocracy during Putin's presidency have been significant. In the raging, reemerged Sunni-Shia conflict, Russia has come down firmly on the Shia side. The list of examples is exhaustive, including partnering to build the Bushehr civilian nuclear energy facility, numerous trade and cultural exchange agreements, the sale and deployment of the S-300 air defense system (now deployed around the underground uranium enrichment facility at Fordow in Iran), and on the ground intelligence and military cooperation in Syria. The case could also be made that Russia's participation in the P5+1 (and the EU) talks that resulted in the Joint Comprehensive Plan of Action (the Iran nuclear deal) was as much about ensuring Iran got the best possible deal as anything else. Russia could not have had the on the ground military success in Syria without the efforts of Iranian Revolutionary Guards Corps fighters.
Similarly, Turkey, although a majority Sunni country, plays a key role in Putin's vision for Russian influence in the Middle East.  While certainly tensions between Turkey and Russia were high following the November 2015 downing of a Russian Su-24 by Turkish F-16s, Putin saw an opportunity to rebuild relations following harsh criticism in the West of Turkish President Recep Erdrogan's response to the July 2016 coup attempt. Almost immediately afterward, Putin expressed support for Erdrogan's actions.  A month later, Putin invited him to Moscow to discuss normalization of relations. It is likely no coincidence that Erdrogan traveled to Tehran shortly thereafter. 
Putin's response to the December 2016 murder of Russia's ambassador to Turkey was similarly representative of the broader effort to strengthen the relationship with Erdrogan. While a near term goal for Putin is getting Erdrogan's cooperation on the Syrian endgame, Putin also likely has in mind a long term goal of weakening Turkey's commitment to NATO and perhaps even to obtain Turkey's membership in the Eurasian Economic Union and a mitigation of Turkey's longstanding aspiration to join the EU.
On the region's western flank, Putin has made a strong effort to build relations with Egyptian President Abdul Fatah al-Sisi. This effort has included diplomatic and political support for al-Sisi's efforts at power consolidation, including support for efforts against the Muslim Brotherhood and military operations against ISIS in the Sinai.  Russia has announced a $3.5 billion arms sale to Egypt, and Russian paratroopers recently concluded a series of joint exercises with Egyptian counterparts.  There has even been talk of re-establishment of a more permanent Russian military presence in Egypt.
The defense activity complements economic cooperation, such as discussion of a free trade zone between Egypt and the Eurasian Customs Union, and a Russian presence in al-Sisi's New Suez Canal project. Al-Sisi, deeply concerned about ISIS activity in Libya to his west as well as the active fight in the Sinai, recognizes the threat ISIS's ideology poses to his majority Sunni country.  Having an ally with military capability in the region and the willingness to use it surely appeals to al-Sisi.
Although Putin's interventions in Ukraine and Syria have not been without their costs in economic and financial terms, on a strategic level they have brought enormous benefit. Putin has long aspired to return Russia to a place of prominence on the world stage, as he remains nostalgic for the bipolar world he grew up in as a young KGB officer. He is not reluctant to use the tools he has at his disposal, be they kinetic or cyber (as demonstrated in the recent U.S. election campaign as well as elections in Europe). To paraphrase Putin's response to the recent expulsion by the U.S. of 35 Russian diplomats and the shuttering of two diplomatic compounds, he will not be deterred by those who practice "kitchen" diplomacy—a sarcastic reference in Russian vernacular to a 19th century czarist law allowing higher education to female kitchen servants.