Expert Commentary
What Happens in the Middle East Doesn't Stay in the Middle East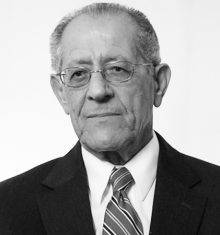 Emile NakhlehFormer Member, CIA`s Senior Intelligence Service
Another deadly terrorist attack hit the streets of Europe Thursday, leaving at least 13 people dead and dozens injured. A van drove through a pedestrian mall in the Las Ramblas district of Barcelona, Spain, a popular area frequented by tourists. Though ISIS has claimed this attack publicly, questions remain: why Barcelona and why now? The devastation caused by the terrorists' weapon of choice, a vehicle driven at high speed into a crowd of people, echoes previous ISIS attacks across Europe – but also a more recent terrorist attack in the United States by a completely unrelated group of white nationalists. To better understand all the factors at play in this attack, The Cipher Brief's Callie Wang spoke with Emile Nakhleh, a former member of the CIA's Senior Intelligence Service, to discuss the broader terrorist threat to Europe and what comes next for Spanish authorities.  
The Cipher Brief: A vehicle being used for an attack is not necessarily a hallmark of international terrorism, but this attack has reportedly been claimed by ISIS. We also saw a similar tactic used in a terrorist attack by white supremacists in Virginia. In a situation like this what are authorities looking for to understand the threat and who is responsible?
Emile Nakhleh: ISIS has already claimed responsibility on their media outlet AAMAQ for the bloody Barcelona attack, which has so far killed 13 and wounded up to 100 people, many seriously. ISIS doesn't necessarily have a weapon of choice; they have encouraged their followers in recent years to use whatever weapon they have at their disposal, from knives, to weapons, to explosives, and of course, to moving vehicles.
The Cipher Brief: What is the threat situation in Spain?  What are the counterterrorism efforts focused on there?
Nakhleh: It's too early to assess the threat situation because the Spanish authorities first and foremost need to establish whether the perpetrator had accomplices and whether such accomplices were part of a cell or just a couple of guys involved in the renting and/or delivery of the van.
They selected the Las Ramblas District because it's primarily a no-vehicular area full of pedestrians –locals and tourists.
Once this immediate question is answered, Spanish CT authorities will have to draw a more comprehensive picture to answer: why this location in particular? What is the background of the terrorist? Was he an immigrant, son of immigrants, a local, a transplant, what is his education, employment, nationality, family life, etc.
As this was the bloodiest attack on Spanish soil since 2004 when terrorists attacked trains and killed nearly 200 people, the Spanish CT authorities must look into why this happened, why now, what brought it about, and by whom?
The Cipher Brief: What's the level of intelligence collaboration between Spain and the U.S.? 
Nakhleh: U.S. intelligence and their Spanish counterparts have had close collaboration over the years, especially focusing on folks coming from and/or residing in North Africa – homegrown, al Qaeda, and more recently, ISIS. For years, al Qaeda in the Maghreb, or AQIM, has been the focus of much of this collaboration. Other areas of collaboration have focused on Middle Eastern radicals, jihadists, extremists, and even mainstream activists, including some members of the Muslim Brotherhood.
The Cipher Brief: How will the U.S. intelligence community interface with Spain in the coming days to investigate this situation? 
Nakhleh: I hope and expect the U.S. IC will offer its services to its Spanish counterparts. It's possible to share all kinds of intel traffic (up to a certain level of classification) – HUMINT, SIGINT, etc. – with the Spanish CT authorities.
Based on my experiences with the Spanish security services over the years, they are professional, focused, forthcoming, and appreciative.
The threat facing Spain doesn't stay in Spain. And, as ISIS moves from the local to the global, they will put several countries in their crosshairs. Similarly, over the years, our intel services have learned that what happens in the Middle East doesn't stay in the Middle East. Now we are facing the painful fact that what happens in Europe doesn't stay on the continent. Of course, if the victims of today's car attack included American citizens, the FBI will be directly involved in the investigation and sharing of intelligence collection and analysis.
The Cipher Brief: What about Spain's information sharing with the EU? There has been repeated criticism that EU members do not adequately share intelligence information. Has that changed at all in light of this rash of attacks over the past two years? 
Nakhleh: It's difficult to make a blanket judgment about intelligence sharing, or lack thereof, within the EU. Based on my experience, I would say the situation varies among services and countries. In years past, when terrorist incidents were localized and sporadic, the Europeans had the luxury to be selective in their intelligence sharing. When one looks at the changing geography of terrorism in Europe, it's apparent that most EU countries have been directly or indirectly touched by terrorism. Collaboration has become more pervasive and systematic. Stove piping and turf have driven a certain sense of hesitancy to collaborate in the past, but the situation has changed dramatically for the better, especially in the past two years. In all candor, some services are better trained and more professional than others – which makes the level of collaboration somewhat erratic.
The Cipher Brief: If this is ISIS, is this a result of the pressure on the group in Iraq and Syria? Will more attacks of this nature be the result of military success against the Caliphate? 
Nakhleh: I would expect more attacks to occur, unfortunately. ISIS has already claimed credit for the attack, which is most likely authentic. As ISIS loses more and more territory in Iraq and Syria, and as the Caliphate moves on its way to becoming a "dot com" or a "blog" caliphate, it will endeavor to wreak havoc on European and other countries, which they accuse of being part of the coalition that has destroyed al-Baghdadi's Caliphate in the heart of Islam.
We already see evidence of ISIS' path of destruction in Europe, the African Sahel, South Asia, and Southeast Asia, especially the Philippines and Indonesia. ISIS seems to be following al Qaeda's path in reverse: whereas al Qaeda has moved from the global to the local, ISIS is moving from the local to the global. Accordingly, transnational intelligence collaboration is becoming more urgent than ever.