Germany and France Close Ranks on Security Amid Global Uncertainty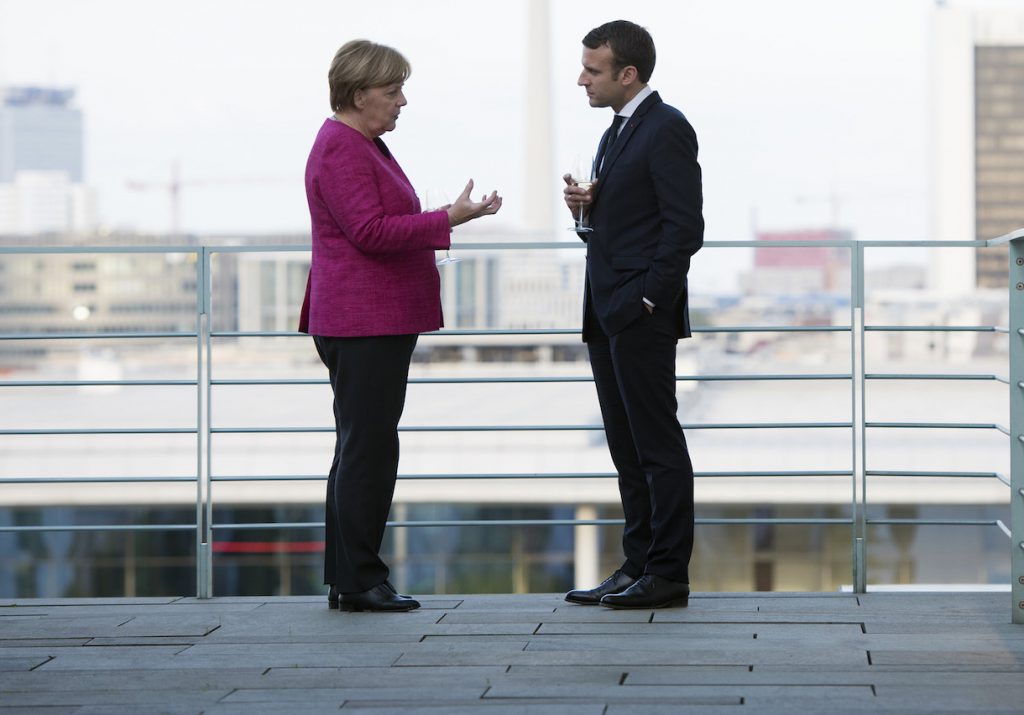 With Britain leaving the EU, concern from Europeans about U.S. President Donald Trump's commitment to Europe, and an increasingly aggressive Russia, Europeans are looking to bolster their own defenses. France and Germany are the two countries most equipped to lead Europe in the defense and security sphere, and have been making moves to strengthen their internal defenses and defense collaboration.
The Franco-German defense apparatus is nothing new. The two countries share a joint brigade that belongs to the European Union's Eurocorps, and since its founding in 2004, have worked together in the European Defense Agency, which helps EU governments with military coordination.
But because of the current uncertainties, they are moving forward on more joint efforts outside of the NATO context. In July, the two countries announced plans to develop a fifth generation European fighter jet that will replace their existing fleet of warplanes.
This move is somewhat controversial because the aircraft would replace France's Rafale and the Eurofighter, and likely mean Germany won't be purchasing American F-35s.
"I can confirm this is a deep revolution," French President Emmanuel Macron said about the decision, adding that production will be "carried out peacefully, in a structured way and over time."
Jeffrey Rathke, the deputy director of the Europe program at the Center for Strategic and International Studies, told The Cipher Brief this plan to jointly develop a fighter jet shows "Franco-German cooperation is going to become more important," especially because it "takes place in the context of increasing German defense spending" – which means Germany will have more resources at its disposal for acquiring heavy military machinery.
In a sign of things to come, Paris and Berlin have already agreed to a cooperation framework for the next model of the Airbus Tiger attack helicopter and for tactical air-to-ground missiles, in addition to trying to coordinate on procuring heavy tanks and artillery.
Germany's strategic defense review last year clearly outlined the country's desire to bolster its defenses and move toward spending two percent of GDP, the mark set by NATO.
"From a French perspective, they want to harness that [increased German defense spending] as something that benefits both countries," said Rathke.
From the German perspective, they want to use tighter Franco-German defense relations "to try to bind France to collective defense in Europe," Rathke said. The EU and NATO have been Germany's top security priorities since WWII. For France, a strong military power in its own right, it has had less interest in binding itself to EU defense, and NATO has often been seen as an American-led alliance, where France has less authority than it would like.
France is currently conducting a strategic defense review, which will more clearly signal where it stands vis-à-vis European defense and cooperation with Germany. It is likely to be completed by the end of this year.
Still, hopes are high for a renewed Franco-German partnership that can lead the continent in all areas, and in particular, defense.
At a joint news conference with Macron last month, German Chancellor Angela Merkel proclaimed, "We are ready to activate Franco-German relations with a new impetus."
Kaitlin Lavinder is a reporter at The Cipher Brief. Follow her on Twitter @KaitLavinder.