U.S. Fully Lifts Vietnam Arms Embargo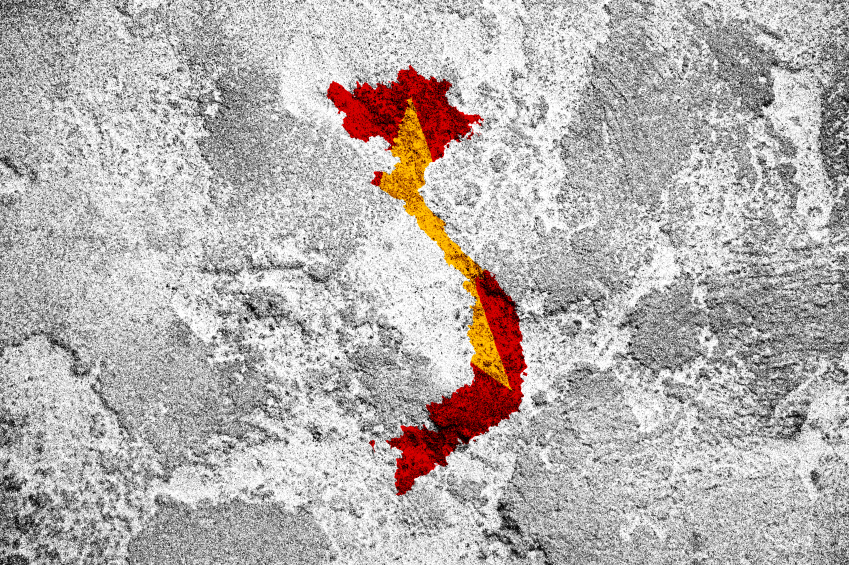 The United States has fully lifted its embargo on sales of lethal arms to Vietnam in what analysts say should be seen as a more political than substantive move.
The total removal of the decades-old ban came during President Barack Obama's first trip to Hanoi and was widely hailed as a historic move that further normalizes relations between the two countries once embroiled in war. But experts say the decision to allow arms sales comes down to imparting a powerful — but mostly symbolic — message more than anything else. It's a statement that clears away one of the last significant vestiges of the Vietnam War and showcases the bolstered ties between Washington and Hanoi, while at the same time sends a stronger message toward China as it aggressively asserts itself in the South China Sea.
President Barack Obama on Monday said the decision to lift the ban "was not based on China or any other considerations," but rather "based on our desire to complete what has been a lengthy process of moving towards normalization with Vietnam." However, on Tuesday, Obama said, "Vietnam will have greater access to the equipment you need to improve your security. Nations are sovereign and no matter how large or small a nation may be, its territory should be respected."
Given Vietnam's comparatively small defense budget, human rights concerns, and the slow procurement process, analysts say not to expect too many big deals just yet. Still, they note, removing the arms ban does mean increased opportunities for manufacturers to sell more in areas such as maritime security and surveillance given the increasing threat from China in the South China Sea.
"Lifting the embargo is more about political messaging and alliance-building, and less about actually selling many weapons. The country's weapons procurement budget is only about $1 billion a year, or less than 1 percent of the U.S. procurement budget," Richard Aboulafia, vice president of analysis for the Teal Group, said.
Carl Thayer, an expert on Southeast Asian security at the University of New South Wales and the Australian Defence Force Academy, said the "significance of lifting the U.S. arms embargo is more political than it is substantive." Vietnam saw the ban as a Cold War throwback, and it was a major irritant in bilateral relations for the U.S., so removing the embargo fully does open the door to potential defense cooperation, he noted.
And Vietnam wants a credible deterrent to China, Thayer said. Vietnam is one of several in the region entangled in maritime disputes with Beijing, which is increasingly asserting its territorial claims in the South China Sea.
"Vietnam is willing to join with the U.S. politically and diplomatically in opposing Chinese actions in the South China Sea, but Vietnam will not join the U.S. militarily to confront China," Thayer said. "Vietnam wants to improve its capacity for self-defense. The U.S. wants to assist the capacity of Vietnam's maritime law enforcement agencies to deal with illegal fishing, smuggling, trafficking, and other transnational crimes."
"In other words, the U.S. is left to do the heavy lifting against Chinese assertiveness and island building in the South China Sea to protects its rights to freedom of navigation, overflight, and lawful international commerce," he added.
Defense Secretary Ash Carter weighed in on the deal Monday, saying "nothing we do there is directed at China, but there's no question that China's actions there, particularly those over the last year, have heightened concern in the region, and that's another factor which causes them to want to work with us."
The lifting of the arms embargo with the U.S.'s one-time enemy, comes in Obama's waning months in office as he looks to emphasize his stated "rebalance" to Asia policy.
The Obama administration in 2014 had put into place a partial lifting of the arms embargo, although it was restricted solely to equipment that would help Vietnam improve its maritime security.
But as Seth Binder, program manager and research associate for Center for International Policy's Security Assistance Monitor, which tracks U.S. security and defense assistance programs worldwide, pointed out, the U.S. has been "providing arms sales to Vietnam for quite some time."
The U.S. started approving limited arms sales back in 2003 and has also been providing military aid to Vietnam, Binder said, so for anyone looking at the data on U.S. defense assistance would be less moved by claims of how historic Monday's announcement was except for removing the final category of lethal arms.
Obama's move drew criticism from human rights activists this week, as the U.S. has long said that Vietnam would need to improve its human rights record in order to have the ban fully lifted.
"In one fell swoop, President Obama has jettisoned what remained of U.S. leverage to improve human rights in Vietnam — and basically gotten nothing for it," Phil Robertson, deputy director of Human Rights Watch's Asia division, said in a statement.
That's another reason analysts say not to expect too much in the near future: arms sales would still be subject to some conditions based on Vietnam's human rights performance and the U.S. Congress could also potentially hold up deals due to a poor human rights record, slowing down prospects for U.S. manufacturers.
As for what military equipment could potentially be on the horizon for Vietnam, Boeing said, "We believe Boeing has capabilities in mobility and intelligence surveillance and reconnaissance platforms that may meet Vietnam's modernization needs." Raytheon and Lockheed Martin did not respond to requests for comment on Monday's announcement.
Analysts say that Vietnam will focus on acquiring equipment to boost their maritime security and surveillance technology. Thayer said the country will likely now "seek to purchase advanced communications technology, drones, PC3 Orion maritime patrol aircraft, coastal radar and ISR (intelligence, surveillance and reconnaissance) technologies to create a real time operational picture in its maritime domain."
The country's highest priority is for good long-range maritime patrol aircraft, Aboulafia noted, which could be satisfied with used U.S. P-3s.
"Beyond that, they need surveillance aircraft, helicopters, transports, and one day, fighters. But again, there's that budget problem," he said.
Mackenzie Weinger is a National Security Reporter with The Cipher Brief.