Short Half-Life for Peaceful Korean Peninsula after Olympics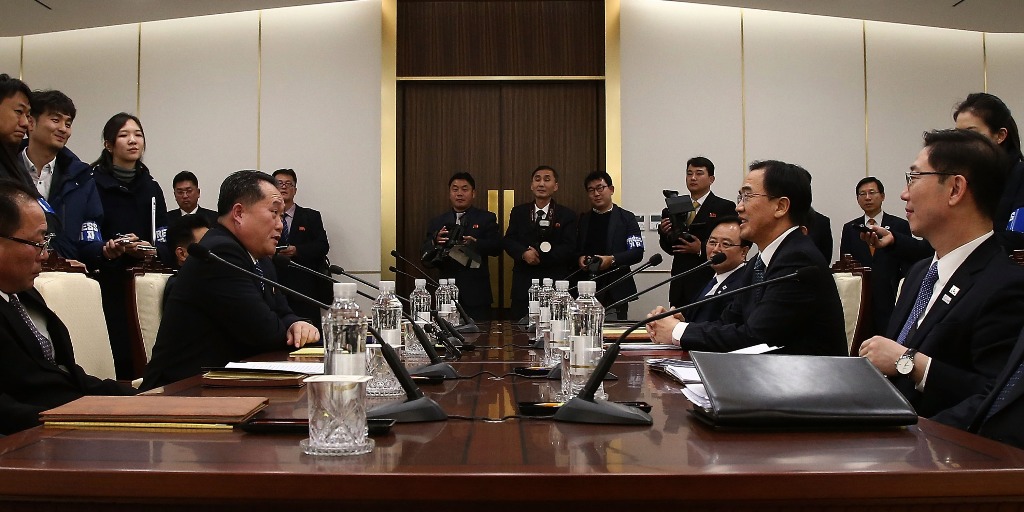 Bottom Line: North and South Korean Olympians may be marching together come February after Tuesday's breakthrough talks – the first between the two sides in two years – but North Korea's staunch refusal to discuss its nuclear weapons program means a likely return to nuclear impasse after the Olympic games conclude. The demands of the major players remain the same: the U.S. would not approve of the removal of U.N.-imposed sanctions or a cessation of joint military exercises without an agreement from Pyongyang to freeze its missile testing and acquisition of nuclear weapons; nor would North Korea agree to negotiations without concessions from others. But the talks show North Korean leader Kim Jong Un will take advantage of an international event like the Olympics to make an end run around the Trump administration and the international community, after an extended period of heightened tensions and bellicose rhetoric over its provocative missile launches.
Background:
During a speech delivered on New Years Day, North Korean leader Kim Jong Un offered to send a delegation of North Korean athletes to the upcoming Pyeongchang Winter Olympics in South Korea scheduled for February 9-25.
South Korean President Moon Jae-in immediately accepted Kim's offer and both sides set up a meeting that was held Jan. 8 in Panmunjom, located in the demilitarized zone.
The last official talks between North and South Korea took place in December 2015, but broke down without resolution, with both sides failing to compromise over details about resuming tourism and other issues.
Over the last year, tensions on the Korean Peninsula reached new heights after North Korea tested intercontinental ballistic missiles purportedly capable of reaching the United States' East Coast. President Donald Trump and North Korean leader Kim feuded publicly, with Trump calling Kim "Rocket Man" and taunting him by tweeting: "Will someone from his depleted and food starved regime please inform him that I too have a Nuclear Button, but it is a much bigger & more powerful one than his, and my Button works!"
Nonetheless, Trump said he welcomed the talks, claiming his tough rhetoric was responsible for Kim's sudden desire to re-engage with South Korea. He also agreed with South Korea not to hold annual springtime military exercises known as "Key Resolve/Foal Eagle" until after the Olympics, as North Korea sees joint U.S.-South Korean military exercises as preparation for invasion.
Part of that stepped-up U.S. pressure was a new round of U.N. sanctions imposed on North Korea in September 2017 that could stem the flow of up to $1.3 billion into the country and a U.N. ban on textile exports, which could cost the North Korean economy around $800 million annually.
During South Korea's most recent presidential elections in May 2017, Moon campaigned on a willingness to re-engage with North Korea and emerged victorious. Despite his more solicitous approach to North Korea, Moon insisted that his administration would coordinate closely with its allies the U.S. and Japan before taking actions with regards to North Korea.
While previous Olympic Games have been a venue for a temporary show of unity between North and South Korea, previous high-level talks between officials from the two countries have failed to improve relations or deter the North Korea's drive for nuclear weapons. 
Gary Samore, former White House Coordinator for Arms Control and Weapons of Mass Destruction
"President Trump was smart to bless the North-South talks and agree to President Moon's request to delay the…military exercises until after the Winter Olympics. If the North-South talks fail to produce results, the U.S. will not be held responsible….We should propose our own version of a freeze-for-freeze – if North Korea agrees not to conduct additional nuclear/missile tests, we will agree not to impose additional international sanctions beyond those already in place.  By taking the initiative to begin U.S.-DPRK (Democratic People's Republic of North Korea) negotiations, the Trump administration can minimize tensions with Seoul, and position itself to increase pressure if and when the negotiations fail."
Issue: Although the talks may be perceived as a step in the right direction, they could also be used to drive a wedge between South Korea and the U.S. or the rest of the international community. If trilateral ties between South Korea, Japan and the U.S. erode due to concessions made by South Korean President Moon in his bid to ease tensions with North Korea, Kim Jong Un may look to take advantage of the situation, further his nuclear ambitions and strengthen his negotiating position.
The results of the first inter-Korean talks in over two years include an agreement to allow Pyongyang to send an Olympic delegation of officials, athletes, cheerleaders and media to Pyeongchang, with the athletes potentially marching in lockstep with their counterparts from the South in a show of unity as they have done is previous games. They also agreed to restore a military hotline that had been cut off since February 2016 and to hold further high-level talks. Seoul has agreed not to engage in military exercises with the U.S. during the games and will cover costs for the North's delegation.
However, according to several news reports, a request from South Korean officials to discuss the North's nuclear weapons program was met with an angry response. "All our weapons including atomic bombs, hydrogen bombs and ballistic missiles are only aimed at the United States, not our brethren, nor China and Russia. This is not a matter between North and South Korea, and to bring up this issue would cause negative consequences and risks turning all of today's good achievement into nothing," said Pyongyang's chief negotiator Ri Son Gwon.
John McLaughlin, former Acting Director of the CIA
"I see this as a success for the U.S. We have consistently said that diplomacy should be in the lead, and no one in the U.S. government has expressed enthusiasm about military operations, even though we don't take them off the table. So rather than seeing this as Kim trying to drive a wedge between us and the south, we should see it as an opportunity to drive a wedge between hardliners in North Korea and those who may see merit in dialogue. South Korea has a much more intimate knowledge of the North than we can ever have, so I am certain they see possibilities that may not be apparent to us, particularly on issues such as family reconciliation. They of course are also the ones most dangerously exposed in the event of military operations so they will probably want to build on this opening more rapidly than the U.S. will appreciate. But I think it would be wise for the US to stay in close step with the south, because ultimately we cannot accomplish anything important with North Korea without at least acquiescence from Seoul."
Joel S. Wit, Senior Fellow,
U.S.-Korea Institute at Johns Hopkins SAIS, and Co-Founder of 38 North
"The success of the first North-South meeting is a small but positive step in the right direction towards lessening tensions on the peninsula that buys some breathing room for South Korea and the United States to build an off-ramp from escalating tensions. While South Korea clearly wants to move in that direction through discussing steps related to inter-Korean relations beyond the Olympics with the North, the only way this opening will have a chance of beginning to address important security issues–particularly the North Korean nuclear and missile threat–is if Washington actively seeks its own dialogue with Pyongyang in coordination with Seoul."
Gordon Chang, Author, The Coming Collapse of China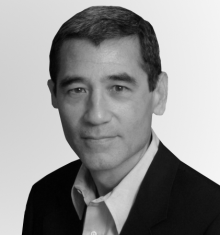 "These comments are Pyongyang's blatant attempt to separate South Korea from not only the United States but also from the international effort to disarm North Korea, in other words, from most of the international community. And by the way, the North's words will not be effective. Its large military is still forward-deployed on the Demilitarized Zone, and Kim Jong Un is talking with greater frequency about "final victory."
Response: While the Trump administration welcomed the talks and the easing of tensions on the Korean peninsula, with Trump claiming he would be willing to talk to Kim himself, U.S. Ambassador to the UN Nikki Haley insisted during a Jan. 7 press conference that North Korea would have to cease testing for a significant amount of time before the U.S. would come to the negotiating table. But China and Russia have signaled their approval of the talks and South Korean officials have expressed satisfaction with the outcome, which could lead to complications when the U.S. next tried to step up sanctions on Pyongyang.
Michael Morell, former Acting Director of the CIA
"The North's strategic weapons pose a significant risk to the United States.  We, and our allies, should be applying maximum pressure. We should not welcome any relief valves. North Korea, in these talks, is looking for the international legitimacy gained by attending the Olympics and perhaps more concrete economic gains. Neither one of those is in our interest. The South is concerned about the very tough rhetoric from Washington and what that could mean for the peninsula. Indeed, they want to calm the 'war drums' and therefore undoubtedly see the talks as a success."
Anticipation: It is still possible that these initial talks could open the door for further talks and that within that time, financial pressure from sanctions brings on an imminent economic collapse in the north, or the threat of military action will become serious enough to alter Kim Jong Un's calculus. In the short-to-medium term, however, unless there is a serious miscalculation, the Olympic breakthrough is likely only to buy a bit of breathing room before a return to a post-February status quo.
Amb. (ret.) Joseph DeTrani, former U.S. Special Envoy for Six-Party Talks with North Korea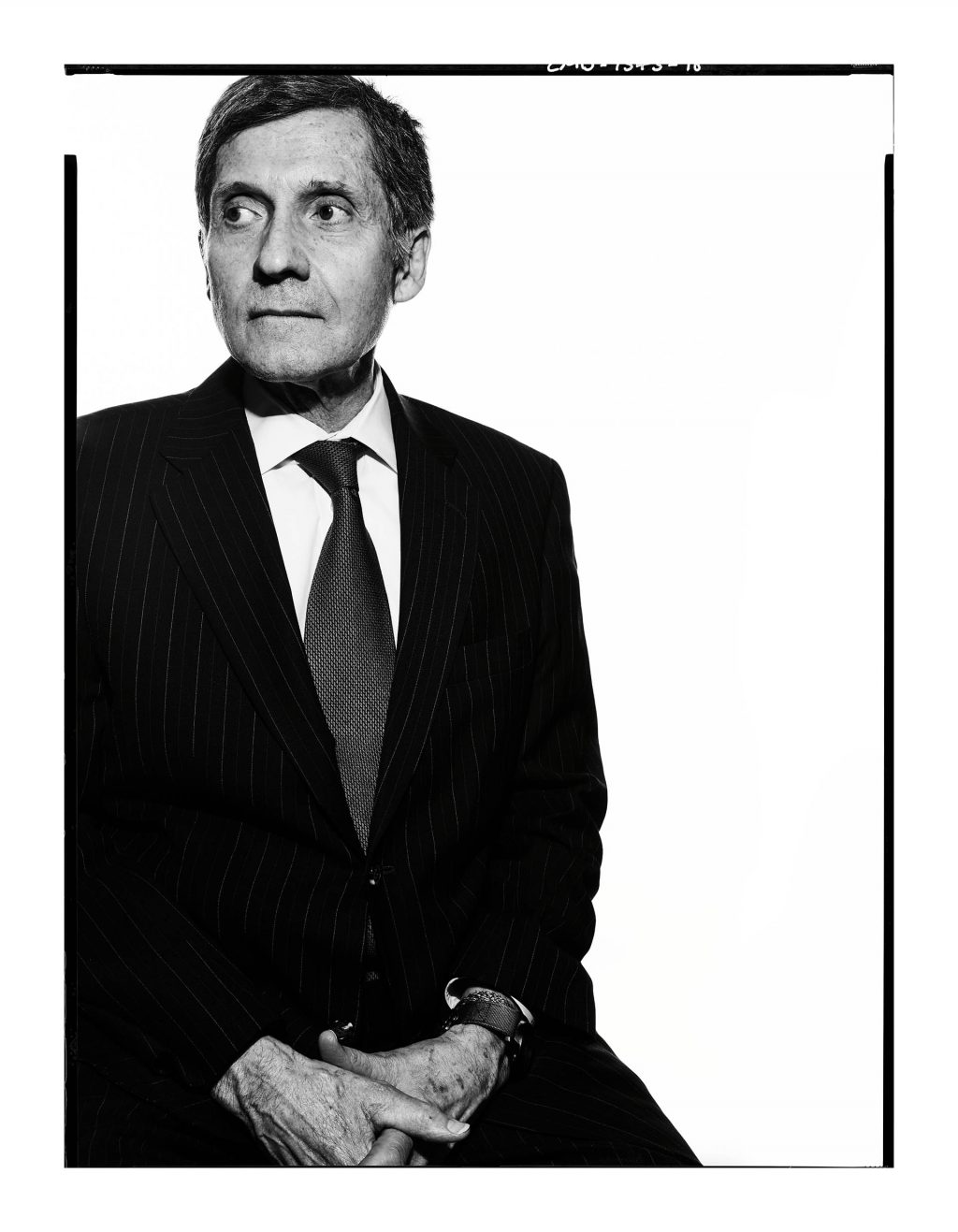 "Let's not be too optimistic with these North-South talks….North Korea always wanted to put a wedge between South Korea and the U.S. We would be naive to think that this is not their goal with this overture to the South. Tougher sanctions and enforced implementation contributed significantly to Kim Jung Un's decision to participate in the Winter Olympics. He wants relief and he thinks this move will get it. We would be fools if we provided this relief with nothing in return from the North….Their ultimate goal is to be accepted as a nuclear weapon state. So they build up hope. They get a dialogue going. And eventually, they will wear us, the United States, South Korea, and even China and Russia, who are allies to North Korea, will get them to say ok, let's just accept them as a nuclear weapon state. This is what North Korea wants."