North Korea's Navy: Keeping Kim's Economy Afloat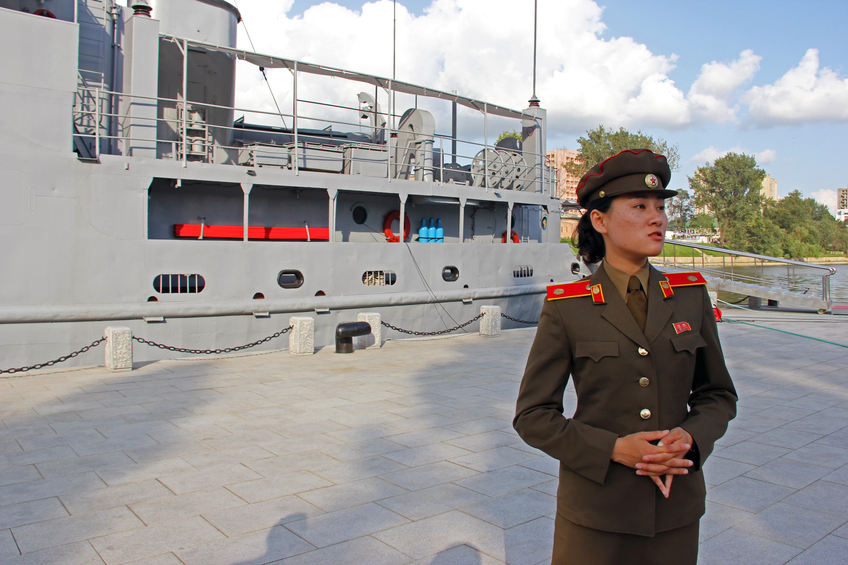 Bottom Line: While much attention is rightfully given to the Democratic People's Republic of Korea's (DPRK) nuclear and ballistic missile arsenal, the country's naval and merchant fleets are the ones that have traditionally extended the reach of Pyongyang to bypass sanctions through illicit trade on the high seas while also lashing out from the coasts of the northern Korean Peninsula.
Background: The Korean People's Army (KPA) is over a 1 million-strong force comprising of ground, air, naval, missile and special operations forces – making it the fourth-largest military in the world. Pyongyang has relied heavily on the quantity, rather than quality, of its forces, often operating with poor training and archaic equipment from the Soviet Union and China dating back as far as the 1950s. To offset these deficiencies, Pyongyang has invested heavily in asymmetric capabilities – ranging from chemical and biological weapons to special operations forces.
Of the KPA, the Korean People's Navy (KPN) is the smallest of the three domain services, comprised of some 60,000 personnel – 29,000 of which are marines. The organizational structure of Pyongyang's navy is headed by the Naval Operations Command, which oversees Submarine Forces Command, Marine Corps Command and Northwest Islands Defense Command. Split between two primary fleets, North Korea's naval bases line the eastern coast along the Sea of Japan and western coasts into the Yellow Sea.
KPN is largely made of some 430 small patrol boats able to be equipped with anti-ship cruise missiles, torpedoes, and mounted guns, as well as approximately 260 amphibious landing craft such as hovercraft and other vessels capable of special operations forces insertion. Notably, North Korea maintains one of the largest submarine fleets in the world with an estimated 80 coastal and midget attack submarines at its disposal, which have been used for the stealthy insertion of North Korean intelligence officers into the coasts of its southern neighbor.
Seeking to establish an anti-access, area denial strategy, Pyongyang has developed short-range surface-to-ship anti-ship cruise missiles, testing them to showcase its ability to prevent U.S. and South Korean vessels from operating in North Korean waters. North Korea has been reported to maintain some 50,000 sea mines, scattering them along their perimeters to halt an amphibious assault on their coasts.
Joseph DeTrani, former Associate Director of National Intelligence and Mission Manager for North Korea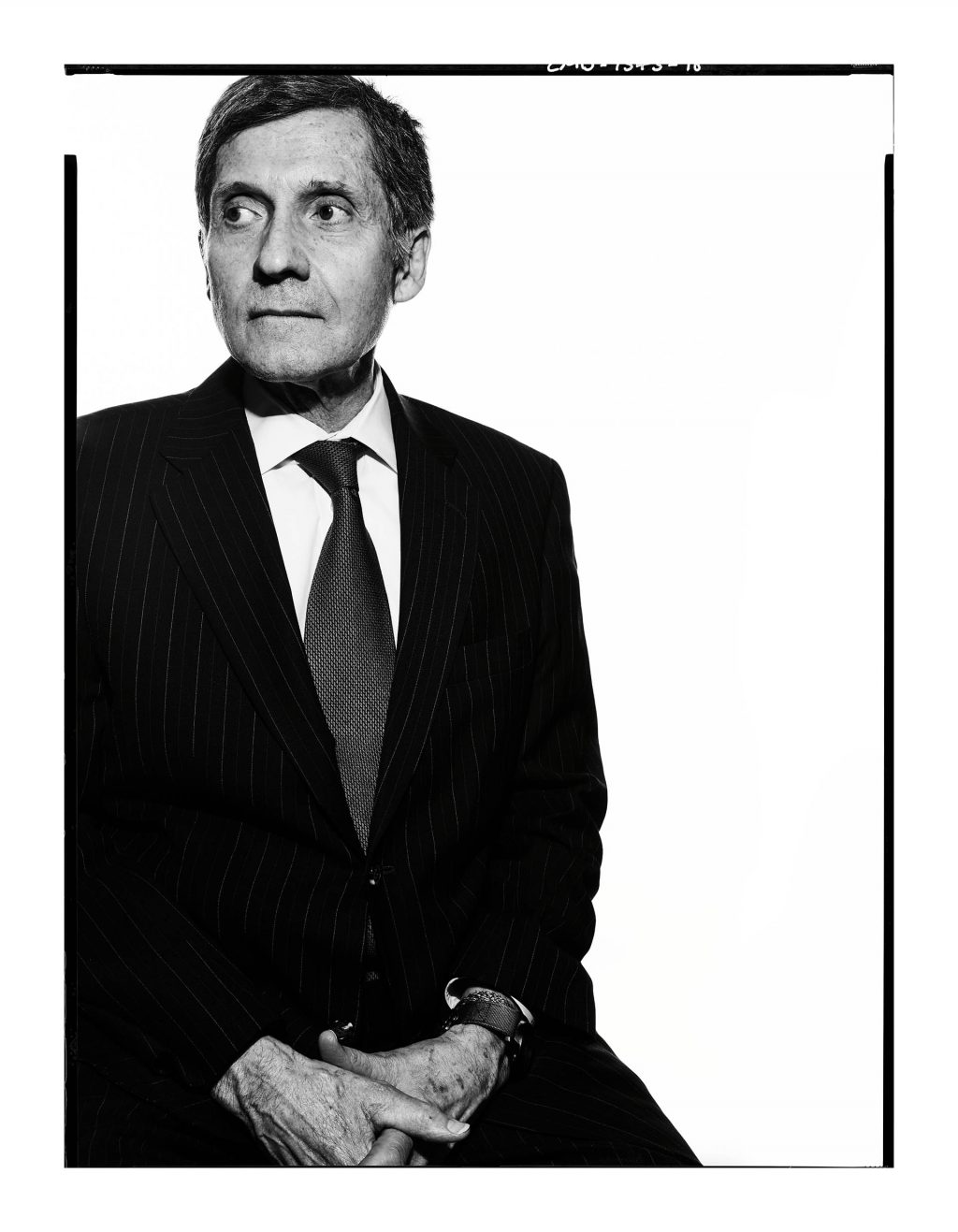 "Over the years, it has been North Korea's gun boats, usually operating about 50 nautical miles from its coasts, that have engaged South Korean naval forces. Progress has been made, however, with North Korea's submarine fleet and the recent developments with its Gorae-class submarine, capable of launching a KN-11 ballistic missile, with a reach of 600 to 900 miles. So, it appears that North Korea is focusing on its submarine fleet, of about 80 vessels, and to some extent its gun boats, to deny U.S. and South Korean/Japanese vessels access to its territorial waters. The use of sea mines, in addition to its developing submarine fleet represents a major component of its strategy to protect its coastal areas."
Dr. Rockford Weitz, Director of Maritime Studies, Tufts University's Fletcher School
"For decades, the DPRK's naval forces saw little by way of modernization. In recent years, things have changed. In 2016, the North began significant upgrades to Munchon, the largest naval facility on the DPRK's east coast. The Korean People's Navy has also been building helicopter frigates, which will enhance their anti-submarine operations and area denial capabilities. Construction on these frigates began over a decade ago, although it isn't clear if these vessels have been commissioned. The DPRK has also recently tested 'carrier killer' anti-ship ballistic missiles. Their effectiveness in combat operations, however, has not yet been determined."
Adm. (ret.) Jonathan Greenert, former Chief of Naval Operations, U.S. Navy
"DPRK naval vessels are not/would not be able to effectively deny U.S., Japan and Republic of Korean (ROK) access to nearby waters. All three countries respect the sovereignty (12 NM maritime limit) of DPRK; but DPRK's coastal defense is generally based on: (a) Coastal radar and perhaps a 'maritime militia' of fishing vessels; (b) coastal defense cruise missiles; and (c) surveillance aircraft and/or scrambling tactical aircraft (or patrol craft) for intercept. Their submarine force and mine forces are not a relevant component of coastal defense as they are more offensive.  It is presumed their ports and close-in coastal regions are mined for defense and have submarine nets to prevent underwater vehicle entry."
Issue: North Korea also maintains a merchant fleet – camouflaged as fishing vessels, and other commercial craft – to bypass sanctions and smuggle weapons around the world. These ships are often Pyongyang's lifeline to the outside world given the level of economic sanctions imposed on the country.
North Korea uses a number of methods to disguise its vessels, hide its travel routes and destinations, and conceal its cargo and origin. Pyongyang flies the flags of friendly countries – such as Cambodia – to avoid scrutiny while sailing in international waters. North Korean vessels turn off transponders and automatic identification systems while in foreign ports and open waters to not draw suspicion. They falsify registry papers to conceal their ports of origin while lying on shipment manifests and hiding the goods being smuggled.
North Korea reportedly works through front companies largely registered in China and Malaysia to hide any connection to Pyongyang. Both countries are commonly the key destinations of North Korean missile parts and coal transshipments. In March 2017, following the assassination of Kim Jung Un's half-brother at Kuala Lumpur International Airport, Malaysian inspectors reportedly cleared a North Korean ship carrying 6,300 metric tons of anthracite coal that had been loaded at the Huaneng Shandong Power Station in Weihai, China. Russian ports, such as in in Kholmsk on the Sakhalin island, have also been known to be destinations used to "launder" North Korean coal – a commodity accounting for some 40 percent of the isolated country's foreign income.
If ports become too difficult to trade in sanctioned goods, North Korean ships have been known to meet foreign ships out at sea, transferring good in international waters. An increase in ship-to-ship transfers at sea might suggest that sanctions enforcement is working. Japan often deploys surveillance aircraft in the region to monitor and identify North Korean sanction violations at sea. In February 2018, Japanese aircraft snapped images of the North Korean vessel, the Rye Song Gang 1, pulling up to the Belize-registered Wan Heng 11 – belonging to a Hong-Kong-based company – for a ship-to-ship transfer at sea. Similarly, in January 2018, Japanese planes identified the Yuk Tung, a Dominican Republic vessel, carrying fuel to the Rye Song Gang 1 in violation of international sanctions.
North Korean vessels are also used as means of selling cheap conventional arms and military hardware to rogue nations such as Iran, Myanmar, Cuba, Eritrea and even the U.S. designated terrorist group Hezbollah. Egypt, a U.S. ally, has been reported to have covertly purchased some 30,000 rocket-propelled grenade launchers – worth $23 million – from a disguised North Korean freighter, the Jie Shun, around August 2017. The contraband was hidden below the 2,300 tons of iron ore the manifest detailed. The plot reportedly was discovered by U.S. intelligence, leading to a UN investigation and some $300 million in U.S. military aid to Egypt being delayed.
Adm. (ret.) Jonathan Greenert, former Chief of Naval Operations, U.S. Navy
"Concealment of activity is primarily done by disguise – disguise to look like a commercial, fishing or non-military vessel; and operating away from common shipping lanes or areas where surveillance 'holes' exist."
Gordon Chang, Author, Nuclear Showdown: North Korea Takes On the World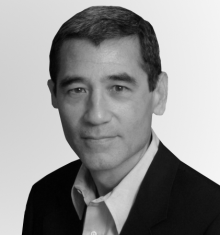 "They turn off their transponders, they use false flags and they employ a number of traditional tactics. In December 2017, a North Korea vessel turned on its transponder in a Chinese port and this was a vessel that was under UN sanctions. In other words, it was not allowed to go to the port of any other country, and yet it turned its transponder on in a Chinese port. So we know what the North Koreans are doing and it's just that we have not stopped them."
Dr. Rockford Weitz, Director of Maritime Studies, Tufts University's Fletcher School
"The DPRK frequently changes the names and owners of shipping vessels to evade sanctions. Most often, the DPRK uses open ship registries to flag their vessels from countries in Africa, the Caribbea, and Hong Kong. The UN estimates that, despite the escalating sanctions, North Korea earned almost $200 million in the first nine months of 2017 from banned commodity exports – hard currency that's crucial for the increasingly isolated dictatorship, as it seeks to further build its nuclear weapons program."
Joseph DeTrani, former Associate Director of National Intelligence and Mission Manager for North Korea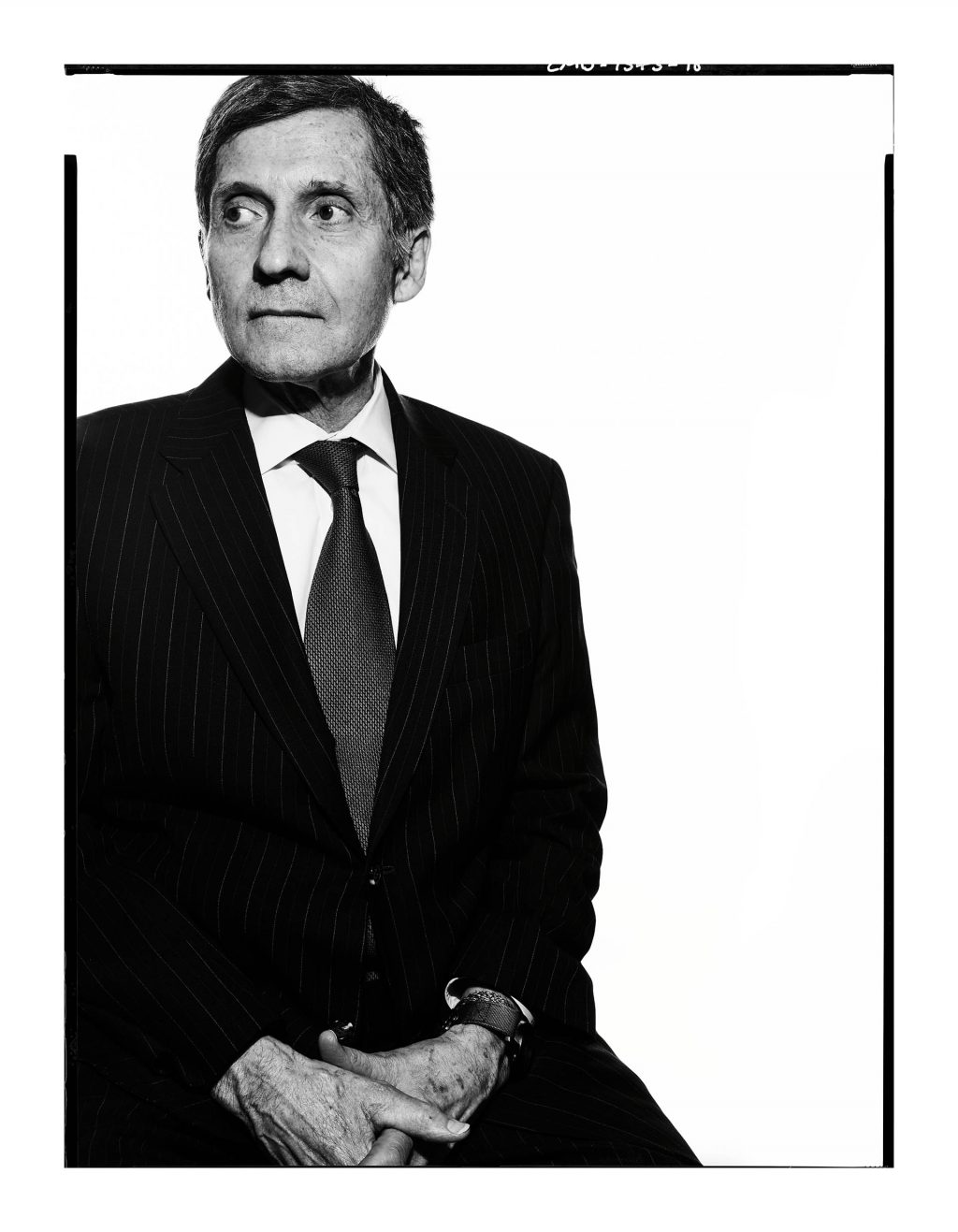 "North Korea's maritime vessels are used extensively to sidestep sanctions. Recent United Nations Security Council sanctions on 18 North Korean flagged vessels and nine vessels flagged by other countries was a recent attempt to focus more attention on North Korea's use of vessels to defeat sanctions imposed on North Korea's oil imports and coal exports."
Response: Both the U.S. and the United Nations have blacklisted foreign ships helping North Korea evade economic sanctions. In March 2018, the United Nations, at the request of the U.S. Treasury Department, agreed to blacklist 27 ships, and freeze the assets of another 21 shipping and trade companies, for helping Pyongyang flout UN sanctions. The Trump administration hailed the move as the "largest-ever" package of sanctions designations against the North.
The U.S. might need to turn to more assertive methods, however, given the prevalence of criminal and rogue actors available to assist Pyongyang is dodging economic sanctions – as well as the ability for ship-to-ship transfers in international waters. This could include enacting a military blockade around North Korea in the Yellow Sea and Sea of Japan or declaring all North Korean vessels as suspect and reasonable grounds for boarding and inspection, even in international waters.
Gordon Chang, Author, Nuclear Showdown: North Korea Takes On the World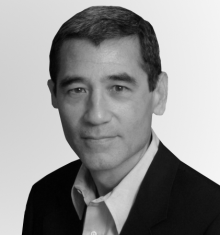 "The way to deal with North Korea's proliferation of weapons is you just stop ships on the high seas. United Nations Resolutions don't give the U.S. authority to do that and search for weapons. But we don't need that because the North Koreans have repeatedly abrogated the 1953 armistice. That means that there is no longer any agreement not to use force. And if we have the right to use force, we certainly have the right to inspect ships on the high seas. And we should do that because it's just irresponsible for us to allow North Korea to continue trade in the world's most deadly weapons. That's what we have done for decades."
Joseph DeTrani, former Associate Director of National Intelligence and Mission Manager for North Korea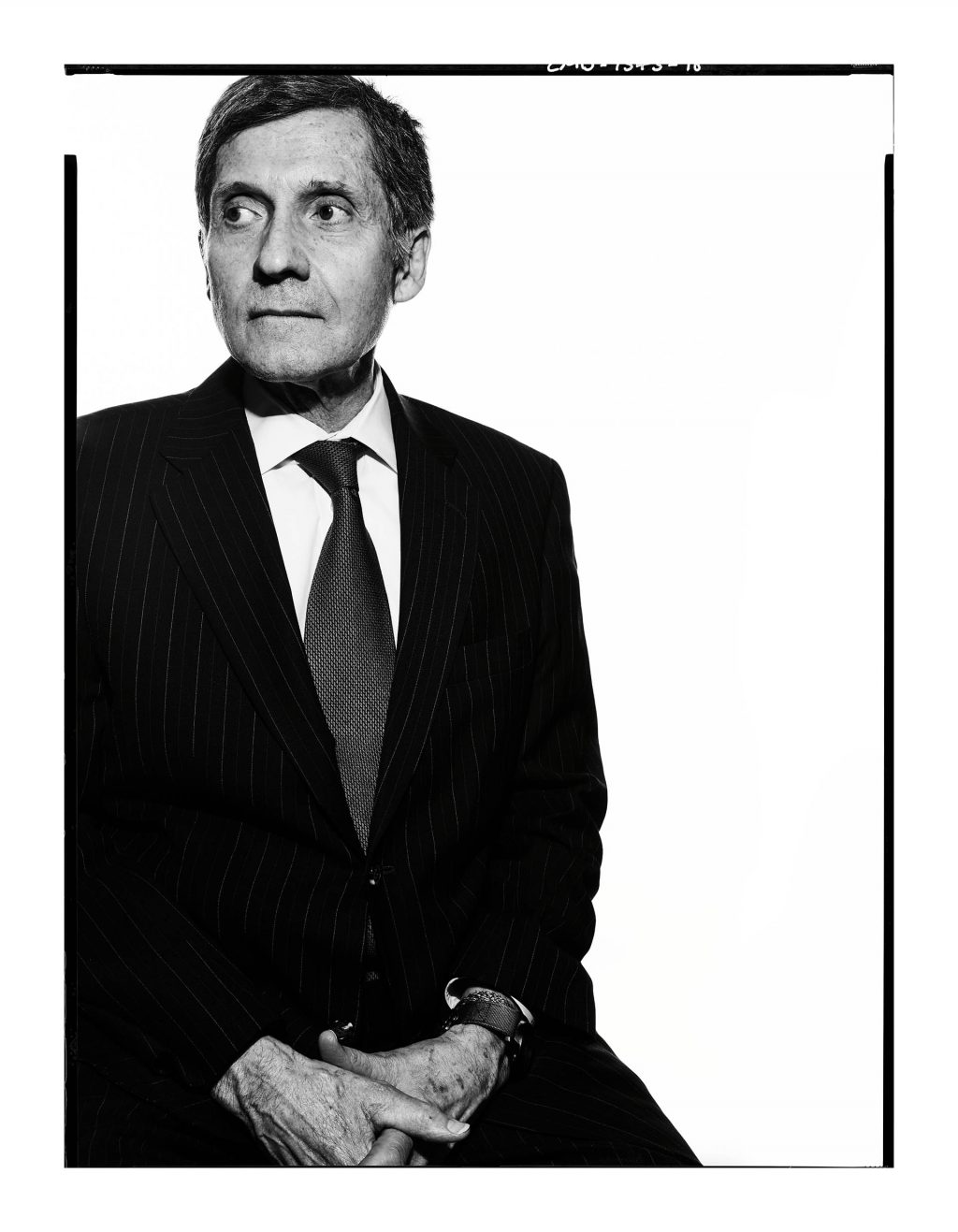 "Given the hundreds of merchant vessels available to North Korea, it's obvious North Korea will continue to sidestep sanctions on the high seas, by routinely changing ship identities, conducting ship-to-ship transfers and deactivating transponders.  A greater international focus on this reality has necessitated greater monitoring efforts, with the use of satellites to monitor vessels, in addition to the listing of vessels on the U.N. sanctions list."
Adm. (ret.) Jonathan Greenert, former Chief of Naval Operations, U.S. Navy
"To improve UN Security Council resolution enforcement, information/intelligence sharing and networking should be priority one. Commitment to interdiction and confronting violators with some risk of conflict would be necessary. In my opinion this is more a diplomatic and resource prioritization issue than an intelligence gap and gaps could be closed with commitment of resources and information sharing."
Dr. Rockford Weitz, Director of Maritime Studies, Tufts University's Fletcher School
"A new round of diplomatic talks will decrease either side's willingness to take dramatic action. This will make a full blockade, which was a serious military option during the nadir of U.S.-North Korea relations in September, less likely. The strategic reason is about economics. North Korea can evade sanctions because enough countries, companies, and criminals can make money from North Korea's illegal activity. Working with other countries to improve enforcement of the existing sanctions will send a warning signal to non-state actors to stop enabling North Korea sanction violators."
Anticipation: With the nomination of John Bolton to replace H.R. McMaster as the country's national security advisor, the U.S. military option against North Korean merchant and naval vessels – both on the high seas and those pushing beyond North Korea coasts – is likely to be voiced more adamantly. However, any military action could invite North Korean defensive measures, risking broader escalation in the region.
Joseph DeTrani, former Associate Director of National Intelligence and Mission Manager for North Korea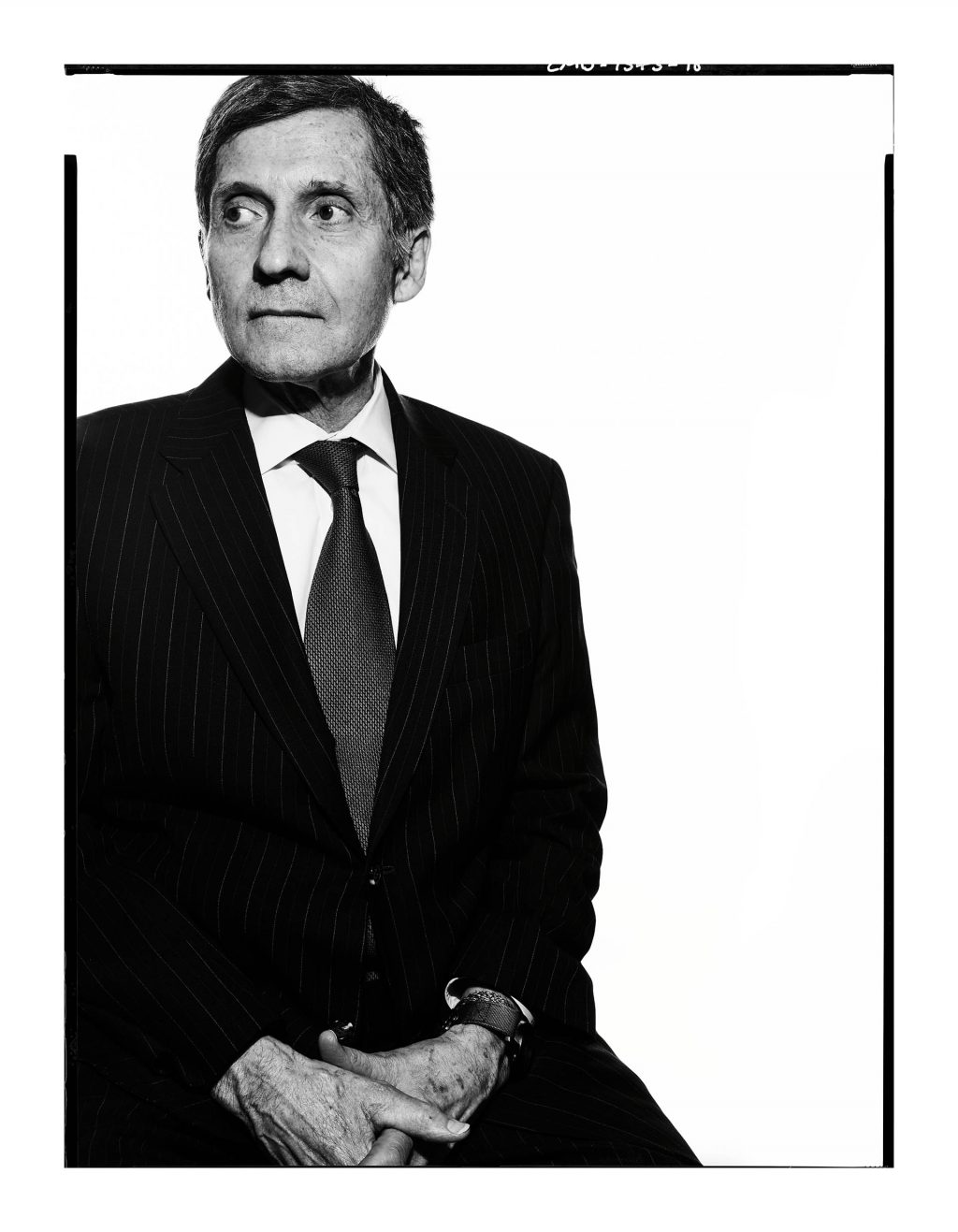 "In a potential conventional conflict with South Korea and the U.S., North Korea would activate its naval forces, primarily its submarines and gun boats, but also its merchant fleet, to defend its coastal regions and to confront South Korea and U.S. naval vessels on the high seas, when possible, regardless of its limited capabilities.  We saw this with North Korea's sinking of the sinking of South Korea's Cheonan frigate, in March 2010, with 46 seamen killed. There were other North Korea incursions on the Norther Limit Line (NLL), which, if there is conflict, North Korea will cross to attack South Korean vessels and islands."
Dr. Rockford Weitz, Director of Maritime Studies, Tufts University's Fletcher School
"North Korean naval forces would be used for a mixture of defense, denial, and raiding. DPRK's navy is neither large enough or sophisticated enough to directly challenge the U.S. Navy and South Korean Navy. Their forces are, however, well-suited for surprise attacks."
Adm. (ret.) Jonathan Greenert, former Chief of Naval Operations, U.S. Navy
"DPRK naval vessels would have a supporting and limited role in naval conflict. South Korean and U.S. forces would pursue blue water maritime dominance early in a campaign. DPRK vessels would be sunk, stuck in port or at best limited to close-in coastal operations such as special operations forces support, insurgency or mining."
Levi Maxey is the cyber and technology analyst at The Cipher Brief. Follow him on Twitter @lemax13. Fred Ludtke contributed to this report.