Kremlin and U.S. Circle Each Other in Warming Arctic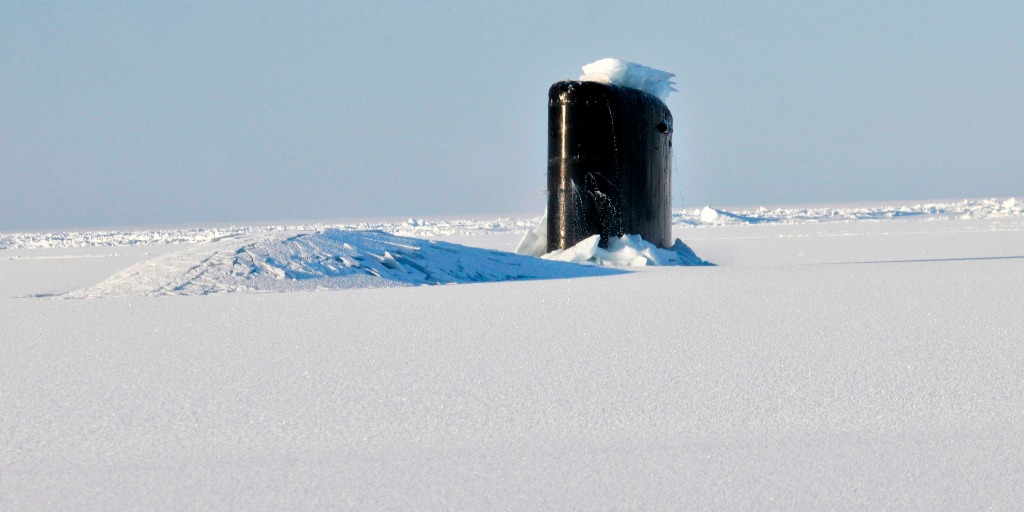 Bottom Line: The potential of economic development in the Arctic for a financially strapped Russia has increased the Kremlin's attention to the security of its northern waters. The result is a push to bolster its military presence in the region. But against a backdrop of increasing geopolitical tensions between Russia and the West, Moscow's objectives and tactics, portrayed as merely defensive, increasingly stir concern among the U.S. and its NATO allies. They worry that Russia is seeking to control what could soon become a prominent maritime trade route.
Background: Arctic warming and the melting of sea ice has increased shipping through the Northern Sea Route that runs along Russia's Arctic coast. But fears of competition over resources, such as the region's vast undiscovered hydrocarbon reserves, appears to be driving much of Russia's push for control.
Adm. (ret.) Jonathan Greenert, former Chief of Naval Operations, U.S. Navy
"There has been physical evidence of change in the Arctic's ice pack for decades now.  We are experiencing the creation of a new body of water – at the top of the world. The Arctic is 'navigable' in parts for some period of the year. Navigable here means that some ships can traverse certain parts of the Arctic sometimes. It does not mean that the Arctic is fully navigable for merchant or cruise ships. Estimates of when some parts of the Arctic will be ice-free – available for passage without hardened (expensive) hulls – vary. Consensus is mid 2020s."
Gen. (ret.) Philip Breedlove, former Supreme Allied Commander, NATO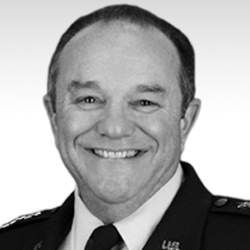 "We ought to be talking about what's happening in the Arctic as an opportunity, as opposed to a security problem. And I believe there is still time – I'm an optimist – to make it an opportunity and to try to, at least, slow down or curb the move towards militarization of the Arctic that we're seeing in Russia right now. As this northern passage opens due to the changing ice density, ice amounts, etc., it cuts significant time off transit, as we all know, from the northern European ports to the Asian ports. I've heard various numbers as high as between 14-24 days … It really depends on the time of year and the type of ship, etc. But the bottom line, if you can think of cutting that amount of time off transit on these very expensive craft, you can increase the turnaround. It's just a real economic opportunity. So we should continue to pursue it that way, and approach it with the Russians, to not make this a military race in the north."
Issue: The Russian navy has modernized rapidly since 2007, particularly the Northern Fleet. That includes reopening bases within Russian territorial waters in the Arctic, establishing new Arctic military command centers, and conducting large-scale military exercises. Russia's moves seem aimed in part at securing its sovereign waters and partly to control the emerging shipping routes. But it also may be eyeing its longer-term strategic positioning in what could be a spillover region for geopolitical tensions with the West.
Adm. (ret.) Jonathan Greenert, former Chief of Naval Operations, U.S. Navy
"Russia's primary strategic interest is national and economic security. The Russian mainland borders a large part of the Arctic Ocean. It stands to reason – this transformation to a body of water is a security challenge for Russia. Accordingly, Russia has modernized some of its associated bases, including air and port facilities, sensors (radars and satellite coverage), weapons (coastal and air) defense missile systems and command and control (C2) networks."
Gen. (ret.) Philip Breedlove, former Supreme Allied Commander, NATO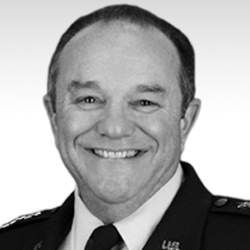 "Russia wants to be the hegemonic controller of that northern passage. The Chinese recently made a trip at a distance away from the shore that would have been "an international waters trip," but clearly a lot of this opening northern passage lies in Russian waters and nearby international waters. Russia very much wants to be able to control and explore those waters. Their pattern of improving military airfields and military ports and improving their military sensor capabilities along this route all lead to that conclusion."
Response: The area's economic potential – both as a maritime trade route and a rich resource of minerals and hydrocarbons – could suggest potential geopolitical tensions, but the U.S. and most other countries are likely to respect Russia's territorial waters, unless Moscow begins directing malicious operations outside its zone. That might be particularly tempting for the Russians as the melting ice opens the passage wider beyond its territorial waters. Due to the uncertainty surrounding the intentions of Russia's military build-up in the Arctic, the U.S. and its allies in NATO have not taken major steps in establishing a military presence in the region.
Gen. (ret.) Philip Breedlove, former Supreme Allied Commander, NATO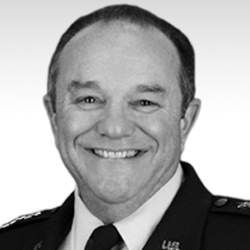 "My external view is that NATO hasn't really taken much action as it relates to this. They are still trying to decide how to work it and what should be the appropriate response, and they really haven't made one."
Adm. (ret.) Jonathan Greenert, former Chief of Naval Operations, U.S. Navy
"The Arctic Council is the predominant international organization providing governance and resolution of disputes. All relevant nations – bordering the Arctic and "with interest" – are members. There is a rotating chair. The U.S. recently relinquished the chair. It has been effective thus far in resolving issues; however, there will be more far-reaching issues in the future when the Arctic is navigable and sovereignty disputes become more complex."
Gen. (ret.) Philip Breedlove, former Supreme Allied Commander, NATO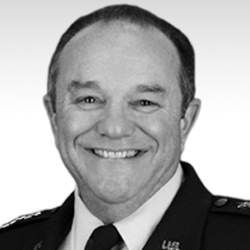 "Our relationship with Russia is not improving right now, and we need to fix that. I would offer that maybe this Arctic discussion is a good place to start. But the bottom line is [that] the confrontational approach in the Arctic will continue until we can sort out our larger problem of where is our relationship with Russia is headed."
Anticipation: Geopolitical conflicts – the tensions fanned by Russia's 2014 annexation of Crimea, its bolstering of the Assad regime in Syria and its interference in Western elections – could spillover into the Arctic. This risks leading to underwater conflict, probing of undersea fiber-optic cables, as well as the closing of strategic chokepoints such as the Greenland-Iceland-U.K. (GIUK) gap in a time of crisis.
Gen. (ret.) Philip Breedlove, former Supreme Allied Commander, NATO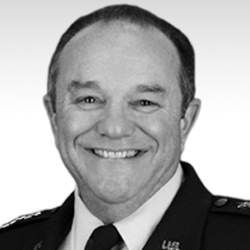 "It is not very hard to find out what China has done to expand their capabilities, such as their purchasing of ice breakers. Look at the passage they did last year through international waters to stay out of any Russian area of concern or control. So China is very interested."
Adm. (ret.) Jonathan Greenert, former Chief of Naval Operations, U.S. Navy
"The military and security situation will be more tense and complex, particularly when the following issues clarify: the Arctic is consistently safely navigable for large, deep-draft, modern merchant and cruise ships; threats to freedom of navigation manifest (smuggling, piracy, weather, sovereignty disputes); understanding (intelligence, charts, topography and weather) of the maritime domain improves; international shipping companies determine the enduring (versus episodic) economic viability of using the Arctic as a "shortcut" for passage (shipping lanes); weather, communication, maritime mechanical systems and navigation systems operate reliably throughout the Arctic."
Levi Maxey is a cyber and technology analyst at The Cipher Brief. Follow him on Twitter @lemax13.