Expert Commentary
Filipino ISIS 'Not a Rag-Tag Group of Rebels'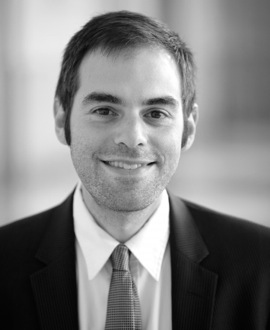 Michael KugelmanSenior Associate for South Asia, The Wilson Center
After months of battling ISIS-linked militants in the Philippine city of Marawi, Philippine forces are on the cusp of wrestling control of the last ISIS holdouts away from the militant group. However, while the fight for Marawi may be reaching its conclusion, conditions across southeast Asia appear ripe for an increase in the number of extremist groups operating across the region. The Cipher Brief's Bennett Seftel sat down with Michael Kugelman, senior associate for South and Southeast Asia at the Woodrow Wilson Center, to discuss how the Philippines is working to contain ISIS in the southern Island of Mindanao as well as the growing threat of extremism in southeast Asia.
TCB: The battle between ISIS and Philippine forces in Mindanao is now into its fourth month. What is the current status of the battle? Could Philippine forces regain complete control of the Island in the near future? 
Michael Kugelman: After many weeks of fighting in Marawi, most of the militant strongholds have been eliminated, though the battle is certainly not over. There are several areas where ISIS-aligned fighters have continued to hold out, a reality made more complicated and delicate by the fact that they're believed to be holding hostages. It is extraordinary, to say the least, that these militants have resisted for so long against one of the more powerful militaries in Southeast Asia. This four-month battle is also the source of some embarrassment for Manila, given that its own defense minister insisted back in May, when the fighters' offensive in Marawi began, that it would only take a week to kick them out. We shouldn't just chalk that up to mere bravado; there's good reason to believe that Philippine officials genuinely underestimated the clout and ferocity of these ISIS-aligned fighters.
Given that we're talking about just a few dozen militants that remain active, Philippine forces should be able to retake Marawi in relatively short order, presumably in the next few weeks. But this doesn't mean there won't be fresh attempts to retake parts of the city later on. As for the broader Mindanao region? This is terrain that's been contested by insurgents for decades. It could be a long time before Philippine forces feel they are in complete control.
TCB: Why was the Philippine government not prepared to deal with this threat?
Kugelman: This was a case of Philippine authorities confronting what amounted to an unprecedented threat. The state has faced Islamist insurgents in Mindanao for decades, but both the composition and location of the enemy was very different this time around.
This was not a rag-tag group of local rebels rising up against the state; these are well-armed and well-trained militants aligned with ISIS and well-versed in its tactics. So we're not talking about a group of covert operatives creeping about with small arms; we're talking about hardened fighters boasting drone surveillance technology and the hostage-taking expertise of ISIS.
Also, these fighters were not launching an uprising in the jungles of Mindanao or other rural areas well-known to Philippine counterinsurgency forces; they were taking over a major urban space. All of this is, for the most part, unprecedented and therefore a very difficult policy challenge for the Philippine state.
TCB: How significant is the conflict in Marawi in terms of its effect on the country? How might it impact policy of the Duterte Administration moving forward?
Kugelman: The Marawi conflict is a seminal event for the Philippines because it has crystallized the threat posed by international terrorist syndicates in the country. To be sure, al Qaeda has long had a presence in the Philippines. One of the nation's most feared Islamist militant organizations, Abu Sayyaf, has received support from al Qaeda in previous years. But not until now has an international terror group helped engineer a takeover of a major urban space in the Philippines. ISIS may not have stage-managed the entire Marawi takeover, but the conflict has revealed an undeniable ISIS footprint. One of the top terrorist leaders overseeing the conflict in Marawi, Isnilon Hapilon, a long-time Abu Sayyaf leader, has now pledged allegiance to ISIS. According to multiple accounts, he is in fact ISIS' officially designated representative in the Philippines.
President Duterte harbors a guns-blazing mentality when it comes to law and order issues, and his brutal crackdown on drug trafficking highlights that he means business in this regard. The Marawi conflict, which Manila wildly underestimated in its early days, could prompt a new brutal and draconian crackdown, this time on the pretext of counterterrorism. It's clear the Philippines has a terrorism problem, but if Manila tackles the problem with an overwhelming show of force that hurts and kills innocents, then it could end up causing more problems than it solves. There could be radicalizations and new generations of extremists.
TCB: How could this conflict impact relations between the U.S. and the Philippines? What more can the U.S. do to help fight against ISIS in the Philippines?
Kugelman: The Marawi conflict could actually be a boon for U.S.-Philippines relations, which lapsed during the final months of the Obama administration when Duterte denounced then-U.S. President Barack Obama and indicated a desire to reorient his country to China. And yet, even before the Marawi conflict, there was reason to believe this relationship would improve in a big way with the arrival of Donald Trump as president. Duterte and Trump are quite similar in terms of their bravado and bombast and in their overall tough talk, suggesting the possibility for a positive personal chemistry that was lacking when Obama occupied the White House.
And now, with the Marawi conflict in play, the bilateral relationship – and particularly defense relations – could get a major boost. U.S. forces have already been supporting Philippine troops in Marawi through the provision of technical assistance, and Duterte may now be prompted to request deeper levels of assistance in the fight against ISIS in the Philippines. It's unclear how much Washington would be willing to do, and I don't anticipate any American boots on the ground, but this is a White House that has placed counter-ISIS activities at the forefront of its foreign policy.
Regardless of whether the U.S. ramps up its counterterrorism support to Manila, the Marawi conflict accentuates the criticality of U.S. defense support in the U.S.-Philippines alliance. For all of Duterte's bluster about moving away from the U.S. and more toward China, the United States will remain a critical ally for Manila. Duterte's threats in recent months to move closer to Beijing were really tied to economic, not security, goals. Duterte wants to have it both ways – continued defense support from America, and greater economic support from China. It's all about comparative advantage. Beijing can give Manila billions of dollars in much-needed infrastructure assistance, while Washington can help Manila defend itself. And that's exactly what has happened. When ISIS-aligned militants moved in on a major Philippine city, the Americans were there to help Manila push them back.
TCB: Do you see the Philippines facing a long-term extremist threat?
Kugelman: Absolutely. Events of recent weeks have effectively planted the seeds for future radicalization. The Philippine military has deployed scorched-earth policies in Marawi to rid the city of terrorists, and this certainly won't sit well with many young Muslims in Mindanao who have long been embittered by the heavy-handed security policies of security forces.
Additionally, local militant groups – including those not aligned with ISIS – will harbor new grievances against the Philippine armed forces that could compel them to ramp up their fight. Early on in the Marawi conflict, local political figures in Mindanao had asked the Philippine military to let local rebel groups convince the Islamist-aligned jihadists to lay down their arms. The Philippine military refused.
It's also worth highlighting here that local militants in Mindanao have been waiting for several years for Manila to implement peace deals meant to give these groups more local autonomy. All of this suggests that local extremists in Mindanao will have good reason to ramp up their fight against the state, perhaps with help from ISIS.
TCB: Is the extremist threat also growing across Southeast Asia?
Kugelman: It's worth stepping back to appreciate the broader militant environment at play here. One of the more disturbing trends in Islamist militancy across Asia in recent months has been an increasing tendency for international terrorists to link up with local insurgencies. The Afghan Taliban set the precedent several decades ago through its alliance with al Qaeda. In more recent years, Mindanao militants fighting local rule have attracted the support of ISIS.
This regional pattern could intensify if the Arakan Rohingya Salvation Army (ARSA), the insurgency fighting the savage brutalities of the Burmese state against the Rohingya minority, becomes a target for recruitment by ISIS. In recent weeks, Indian media reports have claimed that the Pakistani terror group Lashkar-e-Taiba has sought to recruit Rohingya refugees in Bangladesh. Another possible local insurgency in Asia that international Islamist terrorists could seek to exploit is an Islamist rebellion in southern Thailand.
The bottom line is that when it comes to future extremist threats, the trend lines are not good for the Philippines – or for some of its neighbors.