China's Ongoing Struggle to Clamp Down on Terrorism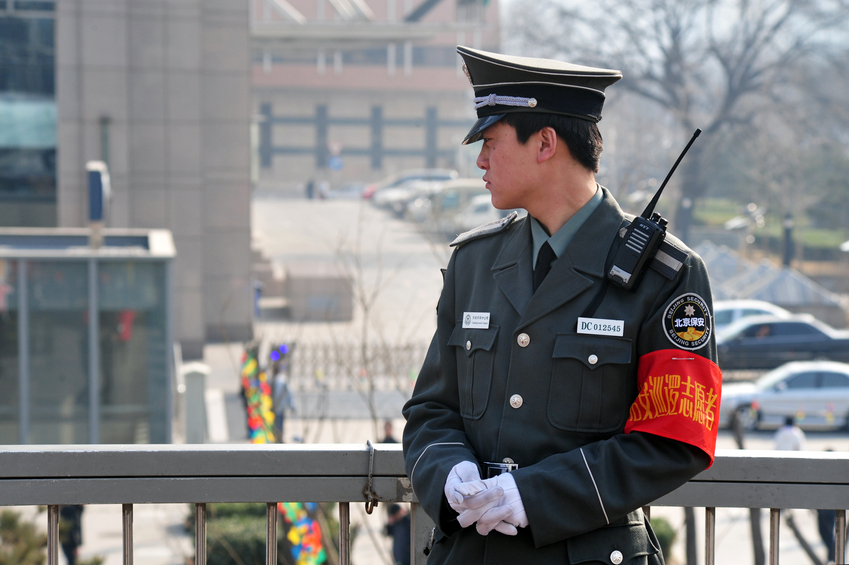 On September 10th in the restive Xinjiang Uyghur Autonomous Region (XUAR) in northwest China, as many as 10 people were killed or injured when police investigated the house of suspected terrorists. While details are scant, it appears a police officer accidentally set off explosives stored at the house. Chinese authorities quickly detained 17 suspects linked to the blast who are believed to be connected to the Uyghur separatist movement. This most recent episode highlights China's ongoing struggle to clamp down on violent extremism.
Internal Reforms to Security Policy
Like many other aspects of Chinese bureaucracy, counterterrorism policy has come under the direct control of President Xi Jinping. The National Security Commission (NSC), formed in 2013 with Xi at the helm, was created with a wide mandate for solving China's many internal and external security issues. In regards to counterterrorism, the NSC's goal is to "combat terrorism, separatism, and religious extremism." This has given Xi additional power to implement nationwide security measures that can seek out and put a stop to terrorist activities.
Starting this year, China put into effect its first counterterrorism law. The expansive legislation gives the state more power to regulate the movement of goods, people, and capital; more capacity for international cooperation; and stronger punishments for those convicted of terrorism. While the law gives the government a freer hand in rooting out terrorists, it is equally intrusive on civil liberties by Western standards. For example, the law restricts the public dissemination of information after suspected terrorist attacks and doing so is a punishable offense.
In the last several years, China's internal security budget has grown by leaps and bounds. For XUAR specifically, which is home to the Muslim Uyghur ethnic group, the budget rose from $241 million in 2009 to over $1 billion in 2015. At the national level, Beijing increased spending by 11 percent to $24 billion from 2014 to 2015, although public figures for its internal security budget omit spending on things such as the People's Armed Police-a special police force of some 1.5 million—and the Ministry of Security. All told, it is believed that China spends more on internal security than on its military.
International Counterterrorism Cooperation
Since 9/11, China has expanded its international cooperation on counterterrorism, and it is poised to build more ties moving forward. China has long used the Shanghai Cooperation Organization (SCO), a group of Central Asian nations, to coordinate counterterrorism efforts. China expert Lauren Dickey told The Cipher Brief that China's one-year tenure as chair of the SCO's anti-terrorism council is "…a position that will allow Beijing to better align the short-term trajectory of regional CT coordination with its own strategic interests."
Farther afield, China has worked with the United States on several aspects of counterterrorism. The two nations share limited intelligence and have cooperated on enforcing stricter regulations for tracking goods and travelers in order to limit the movement of terrorists and illicit goods. At one time, the prison at Guantanamo Bay housed Uyghur terrorists, whom Chinese officials were reportedly allowed to interrogate. While Beijing and Washington cooperate in many areas, it tends to be in areas of clear mutual benefit that do not require a great deal of trust or investment.
Most recently, China has pledged greater cooperation with Turkey on counterterrorism. This development is especially important given that many Uyghurs who flee China have sought refuge in Turkey, creating an area of contention between Ankara and Beijing. The two governments have set this aside for the time being in an effort to deal with the growing risk of radicalization stemming from ISIS' recruitment activities.
The Threat of Radicalized Citizens
While the United States and Europe have had to confront the possibility of radicalized citizens returning home after training and fighting in Syria and Iraq, China's strong internal security apparatus appears to have minimized this risk for the time being. Although Chinese state media has reported that as many as 300 citizens have left the country and been radicalized by ISIS, ISIS attacks have so far targeted Chinese citizens and assets outside of China's borders.
China has recognized the greater need to protect its citizens and interests abroad as part of its long term strategy. Christina Lin, a fellow at the Center for Transatlantic Relations, told The Cipher Brief "Beijing is thus approaching anti-terrorism as long-term cooperative security and crisis management. It is increasing bilateral cooperation in law enforcement, intelligence sharing, and extradition treaties, as well as utilizing multilateral bodies for coordinated anti-terror efforts in Eurasia."
Conclusion
China's authoritarian and centralized government, combined with its wealth of security resources, have given it a strong hand in confronting terrorist activities both domestically and internationally. Its expansive and intrusive methods, however, are reactive to the dangers it faces and do not address—and likely exacerbate—the root cause of civil unrest and radicalization. While China's experience combating terrorism differs in many respects to that of the U.S. and Europe, how to counter the message of radicalization is an uncertainty they all share.
Will Edwards is an international producer at The Cipher Brief.