Expert Commentary
U.S. Military Should Not Be the Only Foreign Policy Tool in Africa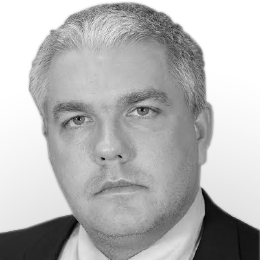 John SikoHead of Business Intelligence for Africa, The Risk Advisory Group
On the night of May 5, Navy SEAL Kyle Milliken, a senior chief special warfare operator, was killed during an attack on al-Shabaab militants outside Mogadishu, Somalia. Two other U.S. soldiers were wounded. Milliken was the first U.S. military death in the country since the infamous 1993 Black Hawk Down battle in the Somali capital. Growing U.S. use of special operators on the continent, however, suggests he will not be the last.
The U.S. military has significantly increased its special operations footprint in Africa in recent years. The head of Special Operations Command Africa, Brigadier General Donald Bolduc, said in an interview last year that the U.S. deploys between 1,500 and 1,700 special forces, including operators, analysts, and support staff, on the continent at any one time. This is a significant part of the approximately 6,000 military personnel based in Africa, primarily at Camp Lemonnier in Djibouti, and more than double what it was in 2014. According to a December 2016 article in The Intercept, Africa now accounts for more than 17 percent of all U.S. special operations deployments, up from just 1 percent in 2006.
The primary stated role of special forces operators is in a training capacity. As Bolduc said in an interview last year, "In Africa, we are not a kinetic solution." However, as Milliken's death attests, operators are clearly engaging beyond the training realm, particularly in Somalia. U.S. President Donald Trump in March rolled back restrictions on operations against al-Shabaab designed to protect civilians, and recent airstrikes there suggest a higher operational tempo is likely over the near term.
Both as fighters and as trainers, these operators are of unparalleled quality. They are exceptionally trained and battle-hardened by experience in Iraq and Afghanistan. Their efforts are also well-funded, with the Pentagon allocating $250 million over two years for the training of African militaries.
However, this growing presence raises significant strategic and tactical questions among civilian policymakers at the National Security Council and State Department, in particular. Most importantly, what is the long-term plan? Does Washington have the will to commit human and financial resources to boosting African military capacity for what could be decades? Does it have an eventual disengagement strategy?
Somalia is an excellent case in point here; despite African Union and Western intervention in the past decade, al-Shabaab retains a widespread presence in the country, and the government is as divided as ever. Is this really a conflict where Washington wants its troops involved in a combat role? Also, what happens if there is another Black Hawk Down-type incident, in Somalia or anywhere else on the continent? For a nation weary of war, any significant casualties would raise questions – and political pressure – to explain why the U.S. military is engaging in (what are in most cases) unwinnable conflicts in countries that pose no discernable threat to national security.
There is also the question of whether Washington wants its relations with African countries to be defined by its military engagement. While many governments are keen to receive military training and assistance, others, notably South Africa, are far more skeptical. Since Africom was first mooted in 2006, there have been rumblings on the continent about the militarization of U.S.-Africa relations. The increased special operations involvement will not blunt this concern. Moreover, many of those countries keen to engage with the U.S. military have appalling records of poor governance, corruption, and human rights abuses. Are these the sorts of partners Washington really wants to cultivate?
At a more tactical level, one also must ask whether U.S. special operators are the right people for the job at hand, particularly the training element. While certainly skilled, the gaps between their professionalism and extensive resources and those of the militaries they are training are often vast. Furthermore, the blurred line between serving as trainers and assisting with missions takes ownership of the conflict away from the African militaries and could, in a worst-case scenario, lead to a crisis of dependency. Unless Washington has the patience, money, and political willpower to keep special operators in this sort of hybrid role for decades, this is a situation best avoided.
Perhaps a better strategy would be to put resources toward embedded private contractors who could provide training and mentorship without engaging militarily. This would provide the sort of long-term, embedded support these militaries need, while keeping the onus on them to fight their own battles. It also is likely to be cost-effective and ensure that U.S. troops do not put their lives at risk.
These questions need high-level and serious attention. Unfortunately, seven months into the new administration, leadership on Africa has yet to emerge, with the key role of State's assistant secretary for Africa still not filled. This lack of civilian leadership is worrying, particularly in light of the enhanced U.S. military role.
Militaries are an important and – if wielded correctly – effective implement in the foreign policy toolkit. But the military is only one tool, one often likened to a hammer that views all challenges as nails. An over-reliance upon it and a failure to carefully oversee its use can have dangerous consequences, including the deaths of soldiers.
Hopefully, the administration will fill these civilian oversight roles soon; the consequences of inertia are potentially disastrous.