Too Many Generals, Not Enough Troops or Cash to Catch Terrorists in Sahel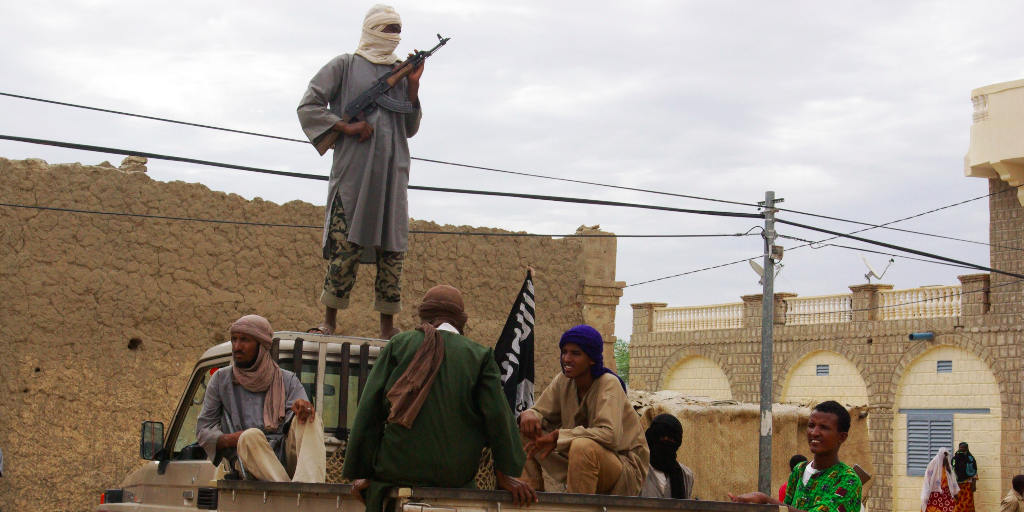 A crisscrossing patchwork of African joint security forces have marshalled in North Africa to stamp out terrorism on the continent, with particular focus on the long and remote borders of the Sahel. But their small size, lack of funds, unclear authorities and competing lines of leadership are more likely to produce confusion than coalesce into an effective blanket of security capable of blocking traffic by vicious and nimble militant groups, and the criminal networks that supply them and profit from the instability they bring.
Youssef Amrani, Mission Head, Moroccan Royal Cabinet
"If we work well, if we work together, it will be better. After the defeat of ISIS in Syria and Iraq, the bad guys want to search for another place to promote their culture of hate, and one of those vacuums today unfortunately is the Sahel and Libya. If we don't work on the resolution of these conflicts, especially Libya today, we will continue to have to face the same security issues – organized crime, drug trafficking, even slavery. I would like to take the opportunity to condemn with the strongest terms the slavery activity in Libya by some extremist organizations."
Tewolde Gebremeskel Redda, Director of Peace and Security Division, IGAD
"We have Libya where there is a base of ISIS, Yemen where al Qaeda is very strong, and then Somalia where al Shabab has a split [in its ranks] over ISIS, and the Sinai desert…so these people will look to fragile states in Africa, and can strengthen their presence in North and East Africa. But local forces can defeat them if they are organized with coordination and leadership. That's where the gap is. For example, in the Horn of Africa where the Intergovernmental Authority on Development (IGAD) is deployed, Ethiopia has been able to defend itself against violent extremism. At times, it's important to have local intervention so you protect yourself and change the situation on the ground."
Major General Barre R. Seguin, Director of Strategy, Plans & Programs, U.S. Africa Command
"The overarching solution is not the military. If we tend more towards military solutions, we're going to find that we're only addressing the symptoms and not the root cause: the political, social, economic and environmental insecurities that cause people to tend toward migration, whereas if the opportunity existed at home [with] a stable representative government that was capable of providing security and minimal services for its people, then we wouldn't see the kind of migration issues. The nexus of migration with criminal networks and violent extremists organizations with the abuses that occur to the migrants, those are security issues."
North Africa's vast ungoverned and sparsely populated spaces, with poor road and communications infrastructure, are tough to police and serve as safe havens for militants and criminal networks alike. Scarce resources, economic upheaval and unemployment, combined with uneven education systems leave local populations more susceptible to the lure of extremist ideology, with its promise of a paycheck and a paradise-delivering mission.
Khalid Zerouali, Director, Migration and Borders Control, Moroccan Ministry of the Interior
"Intelligence sharing and border control is the secret to Morocco's decrease in violence since the last terror attack in Marrakesh in 2011. This is the hard work. The soft work is religious frameworking. We are training imams. We are promoting tolerant Islam. We are modernizing our mosques, providing them all the tools to cut off those who give fatwas, and we concentrate the fatwas in the hands of his majesty (Morocco's King Mohammed VI) because he is commander of the believers. We are doing a great deal of work on de-radicalization in the prisons….There is a human development initiative since 2005 that's provided jobs. We're tackling poverty, health and education to help poor communities to generate wealth and to protect them against any recruitment."
There are more than a dozen competing local and international initiatives focused on bringing peace and security to the Sahel, but none have established a unified mechanism to assess particular problems in particular regions or maintain the authority to order collective forces into harm's way. The proliferation of programs has not produced a unity of effort, nor stemmed terrorist attacks. Worse, the U.S. and other international partners are left with little choice other than to work with some African governments that are complicit in the very corruption and smuggling that enables terrorists — or they fund militant groups as proxies to suppress internal dissent.
Kurt Volker, Executive Director, McCain Institute; Trump Special Representative for Ukraine Negotiations
"There's a lot of talk, there is a lot of circling around, there is a lot of identification of the problem, but who is going to take the lead? Who is going to take action? Because ultimately, at least on the security side, we know how to do the basics of improving security, but it does take a big commitment."
General (ret.) Nick Parker, Senior Associate Fellow, Royal United Services Institute for Defense & Security Studies
"I would bring coordination, cooperation, and leadership together. But don't underestimate the complexity of this challenge. We tend to oversimplify the huge complexity of delivering a result and in delivering that result, cooperation, coordination, and leadership – and not just physical security – are absolutely crucial. I am not a diplomat, but we would have to put someone in charge who is trusted by the parties involved. I am not the person to do that – I am a white western northern European. It is there, that the answer needs to come."
Rudolph Atallah, former Africa Counterterrorism Director, Office of the Secretary of Defense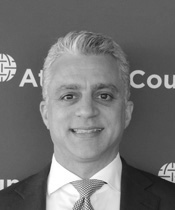 "The reason why we've been having a problem in the Sahel now for many years, and we haven't solved it, is at the heart of the problem…it's the fact that some states are complicit in the current crises. We need to go back and take a long look at who we are dealing with. If we are going to bring them in as part of the solution, we need to make sure that they're not carrying baggage that is going to perpetuate the problem."
That lack of unity of command means a lack of unified purpose for local nations and local forces to attack the problem, despite a plethora of joint security forces established to deploy against it.
North African leaders are painfully aware their forces have not defeated or diminished the problem, but rather than an influx of foreign troops, their main request is for skilled military advisors, intelligence sharing and massive amounts of international funding to keep North Africa and the Sahel from becoming a base to launch terror attacks not just within Africa but beyond its shores.
Khalid Zerouali, Director, Migration and Borders Control, Moroccan Ministry of the Interior
"What we need to do is to enhance cooperation and build the capacity in terms of borders. There is a philosophical debate on shutting down the borders. We have to be pragmatic. We have to limit the movement of terrorists in our region. We need to build capacity. Morocco will try to help its fellow countries in Africa. But I think the international community has to know that Sahel is today a big issue that can impact the whole world. 5,000 is not enough."
"I'm not pessimistic, but this diversity of initiatives has brought out difficulties with fundraising. They don't have money and also there is an overlapping membership with those initiatives. And there is a second problem emerging is the competition over leadership. There is a need to bring those three initiatives, the G5 Sahel, Lake Chad Multinational Joint Forces, and the Liptako Gourma Joint Task Force under one command. If we do one command, and we can reduce the cost, even the personnel.."
Youssef Amrani, Mission Head, Moroccan Royal Cabinet
"Security and military intervention is important, but…at the end of the day, what is the most important way to face the challenges is how much [economic] growth we realize and how much jobs we create. So security, yes. Military intervention, yes. But we need to work on the other two tracks, which are as important as priorities for our continent."
Executive Editor Kimberly Dozier reported from the OCP Policy Center Atlantic Dialogues in Marrakech, Morocco.