ISIS Eyes Sahel As Next Safe Haven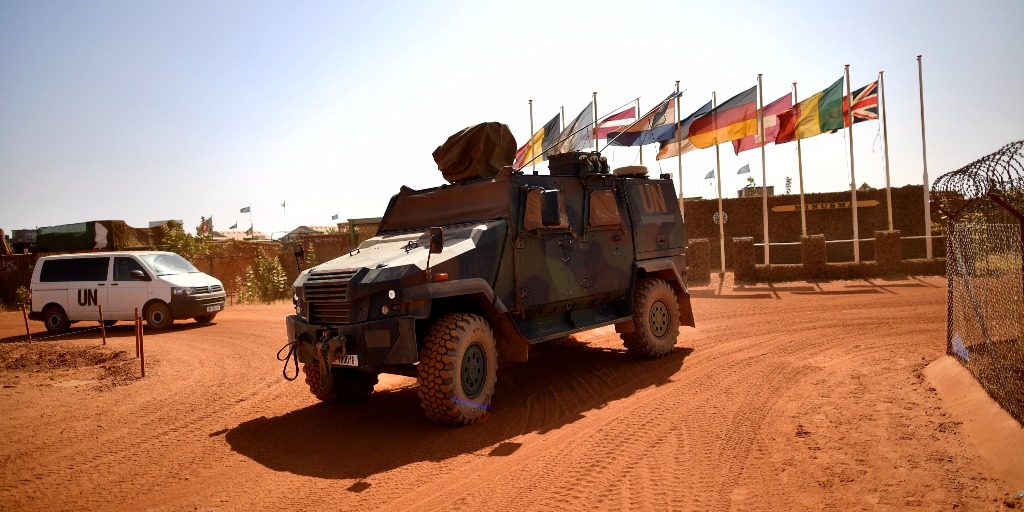 ISIS has lost approximately 95 percent of the territory it once controlled across Syria and Iraq. The group may now set its sights on establishing safe havens across the Sahel, a threat that has drawn considerable attention from the U.S. government.
The U.S. has been historically inconsistent in its involvement in Africa – swaying from active involvement in Somalia during the 1990s to near complete withdrawal of overt military presence in the following years. The 2007 establishment of U.S. Africa Command (AFRICOM) based in Stuttgart, Germany, signaled an accelerated U.S. military tempo on the African continent, with the primary goals of neutralizing al Shabaab in Somalia, containing Boko Haram, degrading violent extremist groups, such as al Qaeda in the Islamic Mugreb (AQIM) in the Sahel, and interdicting illicit trafficking in the Gulf of Guinea.
The region is characterized by internal instability primarily from religious, cultural and resource-based conflicts among the inhabitants, and indigenous militant groups have sought to hitch their movements to broader terrorist organizations such as al Qaeda and more recently ISIS. The State Department designated terrorist organizations in the region include: AQIM in Algeria, Mali and Niger; ISIS in Libya and Nigeria; Boko Haram and Ansaru in Nigeria; Ansar Dine in Mali; and Ansar al-Sharia in Libya. Numerous splinter groups, such as the AQIM's Movement for Unity and Jihad in West Africa (MUJAO), remain undesignated but constitute a real threat to the region.
Early last month, a group of Islamic extremists ideologically linked to ISIS and al Qaeda ambushed a joint U.S.-Nigerien patrol along the Mali-Niger border to the northwest, killing four U.S. troops and five Nigerien soldiers. The news drew the attention of many around the world, most of which were not aware that there were some 800 U.S. forces stationed in the western African country with a predominantly Islamic population of about 21 million.
The landlocked, uranium-rich country of Niger is at the nexus of several recent conflicts in neighboring states – such as Chad in 2008, Nigeria since 2009, Libya since 2011 and Mali since 2012. The United States may see the country gearing up for what could become its own internationalized conflict. Its surrounding borders are experiencing the spillover of neighboring unrest, with local terrorist-affiliated groups seeking to hitch on to resident grievances.
Frank Archibald, Former Director, CIA National Clandestine Service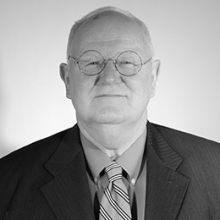 "Each of these states have long-standing internal conflicts based on some combination of tribal, ethnic, regional, religious, economic, racial or political rivalries. Lack of effective and fair governance, corruption and little economic opportunity all contribute to friction between various ethnic groups. Decades of Saudi-funded, fundamentalist Wahhabi preaching have begun to shape a less tolerant form of Islam in the minds of some of West Africa's Muslims. All of this is fertile ground for exploitation by those who preach that terrorism is an appropriate response to grievance."
The 2011 civil war in Libya following the ousting of Muammar Gaddafi discharged a deluge of weapons, fighters and illicit products into the region's archaic trade routes, with local tribes intertwined with criminal groups transiting post-colonial borders. These smuggling routes have financed, armed and moved militants throughout the region, including Niger.
The Boko Haram insurgency continues to smolder in northern Nigeria after reaching an apex in 2014-2015, at times conducting raids into Niger's southern Diffa region.
Along Niger's western border, a French military effort since 2013 has sought to bolster the Malian military's efforts in stamping out terrorism in the country after al Qaeda-affiliated groups such as MUJAO took over swaths of the northeast after hijacking the insurgency from Tuareg tribes seeking autonomy under the banner of the National Movement for the Liberation of Azawad (MNLA).
Perhaps most notable is the fallout of the decade long Algerian civil war ending in 2002, where extremist groups primarily from the Armed Islamic Group (GIA) quickly took to the hard desert terrain in the south of the country only to expand their influence throughout the region. In January 2013, an al Qaeda group took some 800 people hostage at the In Amenas natural gas facility along the Algerian border with Libya, killing 67.
LTC (Ret.) Rudolph Atallah, Nonresident Senior Fellow, Africa Center, Atlantic Council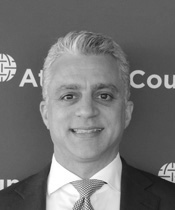 "All of these groups can be traced back to Algeria. The GIA morphed into GSPC, which later became AQIM. After becoming AQIM in 2006, the group atomized itself across the region, and by doing so, it gave credence to different individuals that were upset with local government, and they started to join and some of them of course began to form their own groups."
John Bennett, Former Director, CIA National Clandestine Service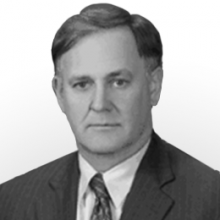 "With the violence once again flaring in the CAR, it strikes me that the Islamic extremist movements operating in those countries, like the CAR, Nigeria and Cameroon that have significant, if not majority, non-Muslim populations, need to be careful not to overreach and spark a reaction that could take the form of 'ethnic cleansing.' For example, at what point do Boko Haram's attacks on non-Muslims in the North risk provoking reprisals against the Muslim population in Lagos, even though they may be totally innocent? As we have seen too often, it does not take much of a spark to ignite an ethnic/religious based fire in Africa."
Given the regional dynamics at play, U.S. counterterrorism and stability efforts in the Sahel will also require close cooperation with the security forces of Niger, Mali, Nigeria and Chad. Notably, close intelligence sharing and direct military cooperation with the French, who have an estimated 3,000 forces in the region, will be integral for the long-term success and sustainability of U.S. counterterrorism efforts in the Sahel.
David Shedd, Former Acting Director, Defense Intelligence Agency
"The relationship with the French is extraordinarily strong by way of cooperation – the ability to have them take pieces of the mission and the Americans take others. The area that I am most familiar with is that there is very strong intelligence cooperation with the French in that region. To the best of my knowledge, that is still going very well."
France, with historical interests in the region, has set up "specialized posts" throughout neighboring countries. The Ivory Coast is primarily a logistics hub with access to the Atlantic, while much of French airpower, including the Mirage jets that came to the aid of U.S. and Nigerien troops last month, stages out of Chad. Central Niger, in the town of Agadez, is home to a newly established U.S. drone base used for intelligence, surveillance and reconnaissance over the expansive ungoverned terrain, and the French have a base in the north, home to unmanned Harfang drones and newly purchased American Reaper drones.
Apart from close cooperation with the French, the U.S. should seek to facilitate cross border cooperation among neighboring countries – particularly Niger, Mali and Nigeria. Intelligence sharing, train and equip missions and joint-operations will enable military cooperation along the borderlands that terrorist groups have found safe haven.
David Shedd, Former Acting Director, Defense Intelligence Agency
"No single country is going to be able to defeat one of these entities, such as Boko Haram or AQIM, on its own. It is going to require partner relationships with the Americans and the French, among others in the region, and we can leverage that as a quid pro quo through training and assistance."
While building the capacity of local forces to secure their own territory is ideal, success is often measured in years, and true success – the elimination of such terrorist groups that pose a threat to U.S. interests in the region – can seem unattainable. Defining an acceptable end goal is first necessary when seeking to develop a counterinsurgency strategy.
John Bennett, Former Director, CIA National Clandestine Service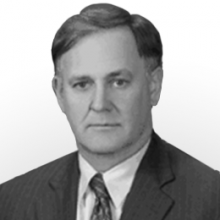 "It is unlikely that the U.S. and the French can eliminate all "ISIS" elements roaming through the bush or train and equip sufficient local security forces to do it. I would suggest a strategy to isolate them – push them deeper into the desert as the French have been trying to do in Mali and did in Chad in the 1980's, and monitor them with ISR."
Levi Maxey is an analyst at The Cipher Brief. Follow him on Twitter @lemax13.