Is Sudan Still a State Sponsor of Terror?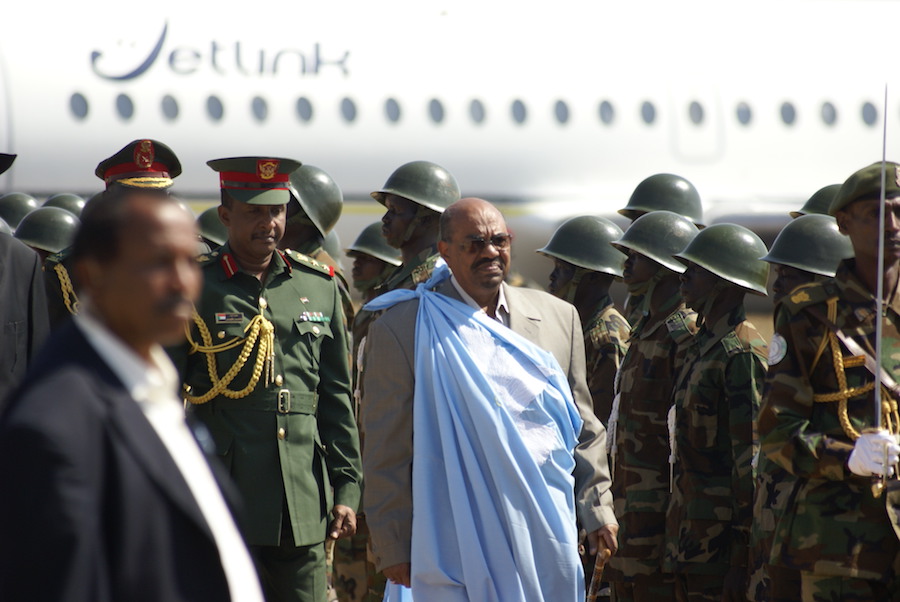 Sudan, along with Iran and Syria, remains one of three countries listed as a state sponsor of terrorism by the U.S. State Department. However, after years of increased counterterrorism cooperation between the Sudanese and U.S. governments, it may be time to reconsider Sudan's designation and the multitude of sanctions that accompany such a billing.
In January, outgoing U.S. President Barack Obama signed an executive action lifting some of the longstanding sanctions on Sudan, including elements of a U.S. trade embargo that has been in place for more than 20 years. Obama sent a letter to Congress explaining the move, in which he noted "Sudan's positive actions over the past 6 months."
"These actions include a marked reduction in offensive military activity, culminating in a pledge to maintain a cessation of hostilities in conflict areas in Sudan, and steps toward the improvement of humanitarian access throughout Sudan, as well as cooperation with the United States on addressing regional conflicts and the threat of terrorism," Obama wrote.
Obama's order permitted the Treasury Department to immediately ease restrictions on trade with and investment in Sudan. It also called for the government to unfreeze Sudan's assets in the U.S. and lift blocks on Sudanese imports within six months, giving the Trump Administration a small window to assess whether Sudan's progress has continued or if it should reverse the new policy.
Sudan was first designated as a state sponsor of terrorism in 1993 by the Clinton Administration. During the 1990s, the Sudanese government in Khartoum provided a safe haven for several jihadist groups and leaders, most notoriously al Qaeda and Osama bin Laden. Perhaps its greatest contribution to the terrorist cause, though, was helping to facilitate weapons and money transfers to terrorist organizations throughout the region such as Hezbollah and Hamas.
"Terrorism in Sudan has always been a challenge, not necessarily due to the actual presence of terrorist groups in the country – although there may have been people passing through there such as al Qaeda – but because of the government's facilitation of material support to terrorist groups," Phil Carter, former Acting Assistant Secretary of State for Africa, told The Cipher Brief.
During the latter half of the 1990s, the U.S. and Saudi Arabia ramped up pressure on Sudan to expel bin Laden and al Qaeda. In 1996, Sudan broke up bin Laden's businesses in the country, seized over $30 million in bin Laden's assets, and forced him out of the country. Three years later, Sudan formally joined international counterterrorism efforts when it signed the International Convention for the Suppression of Financing of Terrorism.
Since then, the Sudanese government, which has been headed by General Omar al-Bashir since 1989, has driven several terrorist elements out of the country. In 2005, the State Department acknowledged that "there is no indication that al Qaeda elements have had a presence in Sudan with the knowledge and consent of the Sudanese government [since at least 2000]," and in 2007, the department concluded that "with the exception of Hamas, the Sudanese government does not appear to openly support the presence of terrorist groups in Sudan."
Over the last decade, Sudan's counterterrorism record continued to improve even further. According to the State Department's most recent country reports on terrorism, released in 2015, "The United States and Sudan worked cooperatively in countering the threat posed by al-Qaeda and ISIL in 2015, which included their use of transit and facilitation routes within the country."
This increased cooperation has led experts to question whether Sudan should continue to be listed as a state sponsor of terror.
"Today there is no good reason why Sudan should not be removed from the U.S. state sponsor of terrorism list with some very clear political caveats," explains Ambassador Alberto Fernandez, former U.S. Special Envoy to Sudan from 2005 to 2007.
Those political caveats, however, remain obstacles to Sudan's ultimate removal from the list. Despite its counterterrorism improvements, the government continues to perpetrate human rights abuses, while the country remains plagued by violence in several regions, including Darfur, and is facing a severe humanitarian crisis.
"The Khartoum regime continues to be a chronic human rights abuser, deeply corrupt, congenitally intolerant, and incorrigible if given the opportunities," says Fernandez. "It has stopped support for terrorism in the past not so much because of a change of heart, but because it has been repeatedly caught or because the price for continuing to support terrorism has become too high."
Furthermore, concerns continue regarding Sudan's connections to Iran, the foremost state sponsor of terror, although relations between Tehran and Khartoum seemed to have cooled in recent years as the Sudanese government has established stronger ties with Saudi Arabia, the UAE, and the other Gulf states.
There is little doubt that Sudan has made significant strides over the past two decades and has aided U.S. counterterrorism initiatives in East Africa. Whether Sudan has done enough to warrant its removal from the State Department's list is a question only the Trump Administration can answer and act on.
Bennett Seftel is deputy director of analysis at The Cipher Brief. Follow him on Twitter @BennettSeftel.