Expert Commentary
Consequences of Conflict in the Central African Republic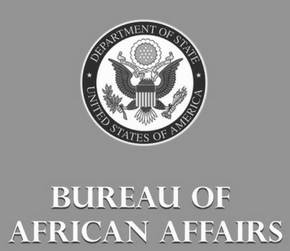 Christopher LamoraActing Deputy Assistant Secretary of State, Bureau of African Affairs
Violence is increasing in the Central African Republic, along with reports of potential terrorist connections to the country, making the central African nation a U.S. national security interest. The Cipher Brief's Kaitlin Lavinder asked Christopher Lamora, Acting Deputy Assistant Secretary of State in the Bureau of African Affairs, if claims of an ISIS connection are credible and why – if not – the U.S. should care about CAR.
The Cipher Brief: There have been reports of contact between ISIS militants and the Central African Republic, but there aren't any confirmations that there's official affiliation. Is ISIS somehow trying to infiltrate the Seleka militias already there?
Christopher Lamora: I don't think it's useful to speculate on whether or not ISIS has made overtures, and I don't think it's possible to know for sure whether ISIS has made an overture. If they were to do so, that would be extremely problematic. That would be something that we would work with the UN and the Central African government on to try to identify, to contain, and to prevent from bearing any sort of fruit.
Thus far, I have not seen anything to indicate that ISIS is in the Central African Republic.
TCB: Is the potential of that something that's on the radar?
Lamora: I'm not an expert on ISIS. What I can tell you about the Central African Republic is that the groups, the Seleka groups in the CAR, have in the past had contact with outside governments and other entities. Again, I've never seen anything about ISIS.
TCB: Can you talk a little more about the Seleka groups there and any other militias that are now active in the Central African Republic?
Lamora: There are a number of them. The one that fundamentally has continued to be the most problematic is the FPRC of Noureddine Adam.
We counted, at last count, 14 non-state armed groups operating in the CAR, and many of them have agreed to participate in a DDR process – a demobilization and reintegration process. Noureddine Adam has not.
TCB: Why?
Lamora: I can't speak for him. I think he is determined, for whatever reason, that it is in his best interest to continue armed activity.
TCB: Why should the U.S. care about CAR?
Lamora: There are two fundamental reasons why we care about the Central African Republic. One is security, and one is humanitarian. The humanitarian situation in the Central African Republic is dire, to say the least. This is a country that has historically never been able to fully extend state authority throughout its territory; and unfortunately, despite a decent democratic election a couple years ago, still can't extend that authority. What that means is the government is currently unable on its own to protect civilians. So armed groups like Noureddine Adam's and others can operate freely and exact predations on the population. That leads to a humanitarian crisis.
There are about a million people in and from the CAR right now who are either internally displaced or who are refugees in neighboring countries. Those who have remained, and who have been able to remain in their home villages, are regularly at risk of violent attack.
It's very important to do what we can to stop and prevent that.
TCB: Is spillover from the CAR to what would be classified as bigger U.S. allies – like Nigeria – also a concern?
Lamora: They're separated by a couple of countries – Cameroon is between [Nigeria and the CAR]. So it wouldn't be a direct spillover. But certainly what happens in one country in Central Africa affects its immediate neighbors. Central African refugees are currently in Cameroon; they're in the northeastern Democratic Republic of Congo. Conversely there are Chadians in CAR and Congolese in CAR. So what happens in one affects the other.
TCB: I want to go back to ISIS for one more question. I talked with a former U.S. ambassador to the region about this topic, and he said if there even was connection between ISIS and any militant group in the CAR, he's not sure that would matter. Do you agree with that?
Lamora: Anytime that we see ISIS potentially, accepting your premise, potentially extending its reach, that is a bad thing for the United States, and it's a bad thing for the country and people wherever that extension may be occurring.
TCB: Are there any other thoughts that you personally have, something that I'm totally missing because I'm not an experienced expert in this region like you?
Lamora: Thank you for the compliment. I don't know that I am an experienced expert. But I will say this from a personal perspective. I've been in the foreign service 26 years last week. CAR was my second assignment, from 1993 to 1994.  I've come back around, 23 years on from having left there, and I'm in this position where I have somewhat of an ability to affect what we're doing there. So I've been in and out of and touching and not touching CAR for my entire career. When I talk to you, if it sounds like I'm spouting a line or I'm remembering a quote, it's because I have a long connection with this country, and I care what happens there.
I was an observer at the 1993 Central African national election, when Andre Kolingba – a former general who was the dictator at the time and had been in power for 12 years – ran and lost in the first round of their elections that year. They have a French system. So it's everybody runs against one another in the first round, and then the top two vote getters go to a run off, and he came in third. We were sitting there in Bangui going, what is this guy going to do? He tried to manipulate the outcome. The French and others in the international community managed to pressure him not to assert that he won an election that he had very clearly not even made it to the second round of. Ultimately, Ange-Felix Patasse was declared the winner of that election, and Patasse was followed by Bozize, and everything that's happened since then.
This is a country that ever since its independence from France in 1960 has struggled with democracy; it's a country that has struggled with state authority; it's a country that's struggled economically and geopolitically, relative to its much larger and much more powerful neighbors. If there's something that we can do through the State Department, through DoD, through the UN, through USAID to help move them in the right direction, that's what we need to be doing. I think they took a big step forward on that with the election of [the current] President Touadera.
TCB: Can you expand upon that a little bit – the U.S. presence in CAR. What is the presence of the diplomatic people there and the military people there? What are some concrete examples of what the U.S. is doing to help the country?
Lamora: There's a variety of things. We have an embassy in CAR – we've had an embassy there for decades, with the exception of December 2012 to September 2014, when we suspended our operations because it simply became too dangerous in the capital to leave our diplomatic personnel there. But by mid-2014, the U.S. government had made a determination to send our people back in. We have gradually gotten to the point where now, three years and a month after moving back in, we have a steady presence there. We have State Department personnel, we have DoD personnel, we have USAID programming – although we don't currently have a permanent USAID presence. These are all trying to help in a variety of sectors and vectors – on the humanitarian side, on the security side, on the diplomatic and political side in coordinating with the United Nations, other donors, and the peacekeeping force.
Our people are doing a lot of good things out there. We're doing a lot of outreach to the public, we're doing outreach to different sectors of the Central African population, women, entrepreneurs. I mentioned that the economy has never been completely on track. I think until they get their economy moving again, there's always a risk of a fallback into more violence because the lack of economic opportunity, especially for youth, but for everyone frankly, makes them more susceptible to groups that want to recruit or radicalize. I don't mean that in a necessarily Islamic radicalization way. It could just as easily be a village-level militia that has inappropriate aims. Unless they get that on track too, it's not going to get better.
TCB: Do you have any data on the portion, percentage-wise, of the population that is involved in one of the 14 militia groups there? 
Lamora: I don't, but it is an extraordinarily small percentage. I say that for a couple of reasons. Number one, as I said already, about a million people are either displaced internally or displaced externally as refugees. This is a country of four and a half million people. If you discount a million of them, we already see how many are just trying to make ends meet, make their lives better, live their lives, and who have been victims of violence. This is not a country in which a huge number of people are engaging. But I do not have an actual numerical estimate.